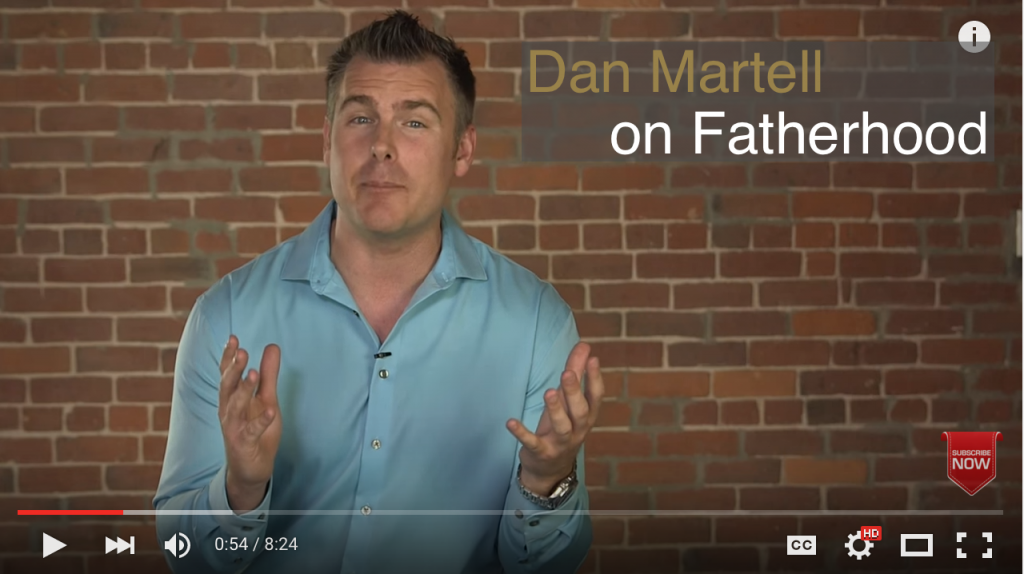 Recently Dan Martell recorded a video on this advice for parenting. Surprisingly for a guy that has done so much in the business world the advice was very down to earth and it was encouraging to hear his commitment to his family. I'd love to have him on the podcast in the future to dive a little more in detail on these but here are the points he made in the video.
Boundaries – Have sacred days or hours of a day that are dedicated to family or children. Structure is key to having an impact! Work with your spouse to establish healthy boundaries to be on the same page of expectations so you can be present.
Be Present – The phone needs to be put down, both in the car and when you're with your kids. "Ground Time": being 100% present with your kids. No excuses.
Two Roles – Similar to building companies recognize their are roles in the family. He explains the "CEO of Family Inc" and the "CEO of Relationship Inc". The former naturally thinks about the family's well being and doing things for the family. The latter making sure that the relationship between spouses is good, because your children want nothing more than their parents to be united and in healthy relationship. He mentioned the concept coming from the book Mating in Captivity.
Block Time – To get things done you got to block it out in the calendar. This intentionality with projects or things you want to do with your family is critical to achieving what you set out to do. We are way too distracted and spend time focusing on crap that does not matter. Get your day back by blocking out the time.
Don't Sacrifice you family for your business! – Are you "doing it for your family"? The disruption of not spending time with your family has a cascade affect that pours over into your business. Don't reject your family for the sake of the business but also recognize that they are extremely interrelated.
Some great food for thought. Here is the link to the original video.