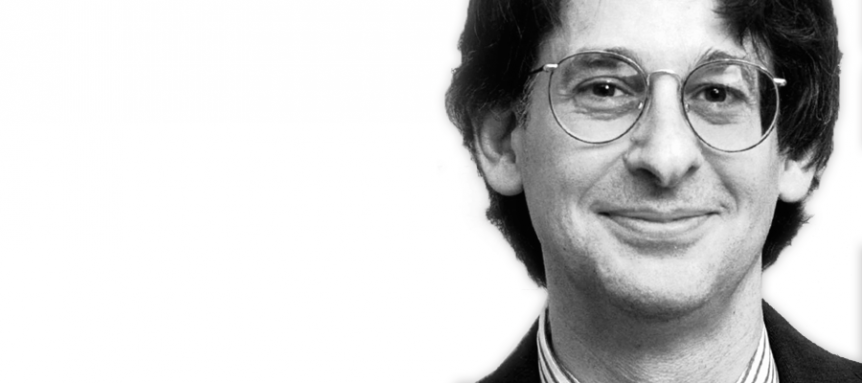 World Renowned author, speaker and thought leader Alfie Kohn is on the podcast. Author of such thought provoking (dare I say controversial) books as….
If you thought that telling your children "good job!" was a good thing, or if you ever offered reward to your kids… then you'll enjoy this episode. Be ready to challenge you ideas about parenting and how you parent.
Alfie's website
Alfie on Twitter
Outline:
How did you get started with all this?
– I've been writing about human behavior for some time.
– Punished by Rewards grew out of an earlier book I had written about the destructive effects of competition.
– Unconditional Parenting was my first major book just about the idea of raising kids, and that pulled with it the themes and challenges from my earlier books.
I was challenged by what you wrote in Unconditional Parenting. Can you unpack that book a bit?
– It's not just about skills and behaviors you employ with your children, it's about how we want our children to turn out in the long run.
– The shift from trying to get kids to do what you want them to do behaviorally, and shifting to the kind of people you want them to become.
– It's a long term view, unlike other books for parents which offer gimmicks about how to get your kids to do what you want them to.
– I want parents to look beyond the short term and beneath behavior.
– The more you concentrate on behavior, the less you're going to focus on the motivations behind the behaviors.
You talked about fears of being judged, how do you feel like that has changed with younger generations–with social media and fake perceptions of a perfect life?
– Let's talk about that fear of being judged…people become worse parents in public. There's also what our culture judges to be good parenting. It's not what is supporting our kids and meeting our needs, but what keeps kids quiet and obedient. Our true problem in this culture isn't the under controlling, it's the bullying parent who over controls.
– We have to overcome our fears of being judged, and swim upstream against our culture's ideas of good parenting.
– In our culture, the means of getting compliance has changed (you don't hit anymore), but the goal of compliance has not.
– I'm asking people not to find a nicer method, but rather challenge our own need to win battles.
– I don't think it's hard to figure out what kids need, it's rather pushing aside the question of kids need and saying "what do I want?"
– Kids want a sense of autonomy, love, connection, belongingness, get new skills. Those are basic human needs. Those needs are trampled on when people try to get us to do what they want.
– Then there are the needs of particular individuals. That's why we need to be quiet and ask more
Why are parents acting that way?
– I don't want to be so simplistic as to say we do this to our kids because of what was done to us. A lot of it just has to do with what's easiest and pressures from the outside world. A lot of us don't trust children; that if we leave them to make decisions on their own, they will be the wrong decision.
– The more you praise in a phoney way, like training a puppy with a verbal doggie biscuit, people become flustered at the idea of not doing that. It's the fear that if you don't praise them for being nice, that the kid will never do it again. That's a very cynical view of human nature.
– Punishments and rewards are two things to do to kids instead of working with them.
The part of the book that focuses on rewards had a big impact on me.
– The process for me of thinking through rewards happened in two stages.
– The first stage was it doesn't matter how motivated people are to do things, it's the kind of motivation. Intrinsic motivation versus extrinsic motivation. It's different for a child to read a book because he likes reading versus reading because he'll get a reward. Research shows that extrinsic motivation corrodes intrinsic motivation. The more you reward people for doing something, the more they lose interest in whatever they had to do to get the reward. If you praise a child for being helpful, the more they'll become selfish.
– The second stage I wrote about in Unconditional Parenting. It has to do with conditionality. When you praise someone, you are communicating that I am giving you this approval only with strings attached. I'm only going to show enthusiasm because of how you acted. If you stop acting that way, the care and attention will go away. That's the last thing a kid needs. They need to be accepted unconditionally.
That's the startling thing for me, reading the studies. How do you undo that damage?
– Once you see it through a different lens, you realize praise is just as manipulative and controlling as punishment, and all the "good job" feels like nails on a chalkboard.
– You and your co parent can keep each other in check. If the kid is old enough, you can even bring them into the conversation.
– If we want to shift from a doing to style of parenting to a working with style of parenting, that shift itself should not be done to children. You want to bring them in on the process and make it more respectful.
– The opposite of praise is not punishment, it's unconditional acceptance without strings attached.
Why would people resort to the praise style of parenting, when it's all around you, or feeling obligated to give a praise. It feels weird not doing that.
– Stopping with the tangible rewards is the hardest part. Sometimes we can do what we need to do just by saying what we saw. I'm not going to steal her pleasure by praising her and making it about my approval. I can instead just describe what I see. "There are toes on this animal. You weren't drawing toes a few weeks ago."
– That pulls her into the drawing. It doesn't tell her how to feel about it.
– Praise is a judgement, which is rarely what they need. What we can do is ask questions. "How did you figure out how to draw toes? Why did you share your brownie with your friend?" that way she reflects on why she did what she did.
That shift is based on the assumption that we want kids to grow up to be autonomous, reflective, happy and fulfilled versus becoming obedient and submissive to what we want.