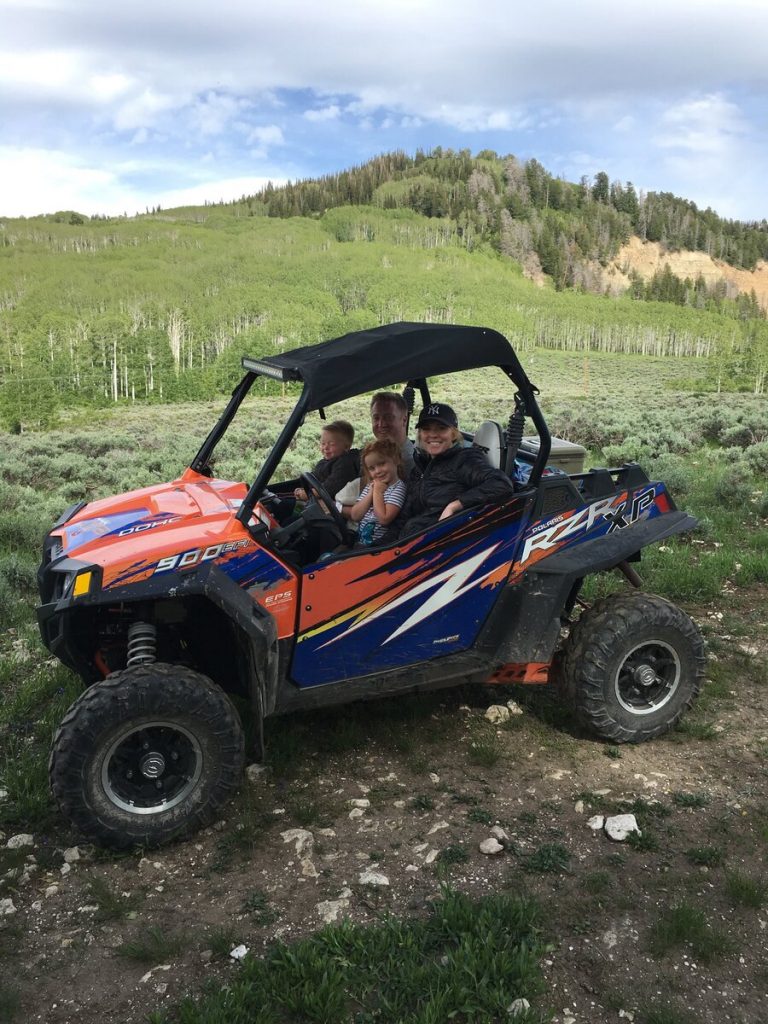 And so all of those kids did exactly what that generation told you to do in principle. It wasn't good advice in a lot of instances, it wasn't some, um, and I, I'm trying to be super cognizant of the fact that what, what was true when I was of, you know, when I was 18 to 22, we'll say will likely not be true by the time-Austen Allred
Austen wasn't happy with school, there wasn't something that quite fit him and he saw a lot of options that weren't practical for a 18-22 year old. He saw a huge gap in education, but also in the ever changing landscape of education. That is where Lambda school was born. Austen talks about what it is like being a dad while building and education system that is ever changing and growing.
Where to find Austen
Transcription (May contain typos…)
[00:00:00]
Austen:
[00:00:00] And so all of those kids did exactly what that generation told you to do in principle. It wasn't good advice in a lot of instances, it wasn't some, um, and I, I'm trying to be super cognizant of the fact that what, what was true when I was of, you know, when I was 18 to 22, we'll say will likely not be true by the time. I mean, by the time my kids are 18 or 22, the world's going to look so, so different.
Mike:
[00:00:33] That's Austin Allred and he is the founder and CEO of Lambda school. An interesting twist on higher education, specifically teaching technical skills. And they have some interesting models around income share agreements and stuff, but we sat down to talk about some of the shifts in higher education, how COVID has expedited those shifts and very insightful. So let's jump into the interview with us. [00:01:00]
Austen:
[00:01:07] Well
Mike:
[00:01:08] today on the podcast, we have founder and CEO of Lambda school, Austin, Allred. Um, and he's doing some really cool things with his company, um, which is really disrupting higher education. And especially in light of all of the COVID stuff. It's a very interesting time in that space and I wanted to have Austin on and he's a father as well. And so Austin, thanks for being on the show
Austen:
[00:01:29] . Yeah, thanks for having me.
Mike:
[00:01:32] Well, Hey man, I, I w I wonder if you could just start us off by telling the, telling the Lambda story, give us the, give us a couple minutes story of how you got to be running Lambda school.
Austen:
[00:01:40] Oh, yeah. Um, so I moved to San Francisco from a small town in rural Utah. Um, and which is where I'm happy to be now, actually. Um, but when, and I had friends who, you know, from this town that would ask me like, Hey, what should [00:02:00] I do to get into tech? Uh, there, wasn't a really good answer that I could give them. I'd say, you know, Go move a couple of hours to the North and pay 15 grand and go to a code school. Or you could say, you know, take four years and a hundred grand and go to college. Um, but it felt like that both of those were really out of reach for most people. So originally we said, all right, let's just take a really good code school and put it online. And we'll charge, you know, $10,000 for it at the same as everybody else, it'll be 12 weeks long and basically iterated from there. Um, and found that the number one reason, people. Weren't able to join us because they didn't have $10,000. Shockingly, um, turns out if you want to learn a skill to increase your income, you may not have $10,000 sitting around. Um, so yeah, trying to solve that problem, we ended up with the, um, the solution we have now, which is an income share agreement where you don't pay us anything unless, and until you get hired making more than $50,000 a year. And [00:03:00] then you pay us a percentage of your income for a couple years or $30,000. Um, whichever comes first, basically. So yeah. Um, that's Lambda school.
Mike:
[00:03:09] Cool. So this is like super interesting model that ICA model, um, or income share it, I essay. Um, and it's super fascinating. And I wanted to get your take on kind of where you see higher education going, because this it's seemingly. Maybe easier to do it in your space. Cause you can teach like all the coding through these things, remote and everything. And so now with, with all this code stuff, the whole higher education space is like being disrupted for lack of a better word. And do you see, I see, I see as being more like common or do you think. Just the sheer number of higher education, like institutions will go down or I'm just curious what trends you're seeing and your analysis of the space.
Austen:
[00:03:58] Yeah. Um, I [00:04:00] would say generally speaking over the next year with COVID, we're going to see a lot of universities shut down. Um, it's just, it's just unavoidable, it's math at this point. Um, and I, I think. Probably speaking that would have happened but much more slowly. Anyway. Um, so what I, what we're seeing is a shift away from, you know, when I, when I went to high school, the only message was go to college, go to college, go to college, go to the best university. You can don't think twice about what it would cost. Just do it. Um, and I talked to 18 year olds today all the time. And obviously my sample can be a little bit biased, but everybody is just super everybody's hyper-aware student that they're hyper aware of the tradeoff of their time. Um, and they're much more aware of it. And they have been, I mean, when [00:05:00] I dropped out of college, you had to be crazy to do it. And now I'm talking to people all the time. They're choosing a different path. Um, obviously, you know, my samples a little bit biased, but I think that's true generally across the population. Um, so I think we will see kind of the unbundling of the university and we will see. Yeah, we will cease to regard a four year university degree the as the only way for somebody to be successful in life. Um, I think the same, uh, to lab had a tweet today. That was basically if you want to understand voting patterns and millennial mindset, which is hard for some of the boomers and some of the older folks understand that anybody who studies something theoretical right now and gets a bachelor's degree will end up making less than a truck driver or anything technical. Um, and so that there's a major impact occasions in society for that being the case where, you know, when my parents went to college, if you got a degree, rubber stamp, [00:06:00] you know, you were hired, you were on the path, you were making good money and now that's just fundamentally not true. Um, and it'll take a long time for that to reverberate through society, but it, but absolutely well,
Mike:
[00:06:11] Yeah. So what I agree with that, I mean, then the question is like, does something replace it? And if something replaces it, then, then what is that? You know, as I said, or is it just we're half of those just irrelevant, you know, some of those, those universities or those degrees, or, um, Do you have to have another way to kind of qualify slash educate, qualify that that's a sinister actually, we were just saying, you're just going to be the no education's happening. Right? Like, but , there, there is something to be said for validating, you know, going through four years of university and then actually coming out on the other side. So I'm curious, what are some of your thoughts on what replaces that and you know, what becomes of
Austen:
[00:06:48] it? Yeah. So I think, you know, like most un-bundling, uh, you know, we have a few examples of things being unbundled. Um, so if you think for [00:07:00] example about the newspaper, right, the newspaper was the sports section and the classified section and the dating section and all these other things. Um, and now you have services that are really, really good at that specific thing. So Craigslist or to a lesser degree, Facebook marketplace crushed the New York times classifieds, right? No one uses the, and maybe New York times is a bad example, but your, your local news papers classes besides, um, and you know, Tinder or Bumble or whatever else, or taking the dating site and the athletes or espn.com or all these, or. What's another Barstool, sports and Twitter are eating the sports section. Um, so I think that will happen in broadly to the university. So I think, and the tricky thing about when something becomes unbundled is you don't, you no longer have to get the entire package. Right. [00:08:00] Um, so, you know, way every, but he used to watch three network television stations. Now I haven't watched. ABC. And I don't know how long. Um, and I watched my super niche stuff over here. Um, and I think that's what will happen to education. Um, so not everybody will go to, you know, Kansas state university, but they may do a deep dive in HR or, you know, whatever that thing that they are interested in or study is so. I would predict a resurgence of trade and vocational schools generally. Um, I would predict a surge in self-learning or non-credentialed learning generally. Um, and I would predict, and this is something that, you know, we've been waiting for for a long time, um, more and better kind of what's the word I'm looking [00:09:00] for? Um, certifications or credentialing, um, that is more broadly accepted than, or as broadly as broadly accepted as a university degree. Right now, the university degree is the be all end, all credential. Um, I predict that will not be true 10
Mike:
[00:09:19] years from now. Yeah. So how do you, I mean, there's ramifications of that on the hiring side, because then they're looking for a different type of credential, right. To, to give some sort of validation, but what's it say what's the string me too, is that, um, From the, to bring it back to like the fatherhood side, it's like we have our young kids. I think you have kids that are like, you know, sub five years old, right. Or around that, that age. And so when they're of, you know, when they're turning 18, when they would typically be going off to college, it's like, that's gonna be a totally different world. I mean, it's gonna be drastically different world. So how, what are the things that. Parents can be doing to kind of shift the, the advice they're [00:10:00] giving or the outlook, you know, there's no longer this goalpost of just graduate high school, you know, graduate from college and then just go get the job. It's like, it's fundamentally different. And what are some of your thoughts on that? Like how that's going to shift how the shifts are gonna be pushed down stream, so to speak.
Austen:
[00:10:17] Yeah, no, I think that's. It's really interesting because I think broadly speaking, and this is, this may be, um, it may be biased and it may be less true than I think it is. But I think taking career advice from your parents is going to be a worse and worse idea as time goes on. Um, so said differently as you know, as the economy shifted. If I did X, like my parents saw a path that was super, super successful and their entire generation recommended that path to all of their kids. And so all of those kids did exactly what that generation told you to do. It turns out it wasn't good advice in a lot of [00:11:00] instances, it wasn't some, um, and I, I'm trying to be super cognizant of the fact that. What, what was true when I was of, you know, when I was 18 to 22, we'll say will likely not be true by the time. I mean, by the time my kids are 18 or 22, the world's going to look so, so different. And I think that there's going to be more variance, right? Like in the past it was, um, if you get a degree from a good school and anything. You will slot yourself right into corporate life. You will make 40 to 60 K a year and overtime you'll work your way into this six figures. Um, you know, now at Lambda school, you know, we just had a student. A couple months ago with no degree hired making two 40 K a year. We've had students making 300 K um, and their students graduate. You know, we have a lot of students who graduated with a marketing degree, which seems like a super promising [00:12:00] field and can't get an internship that pays more than 15 bucks an hour. So they come to Lambda. So I think that divergence is going to be very real. Um, and the. The thing that I fear a little bit for society is so many of us are looking for the, just close your eyes and go down that path and it all works out and that's going to be less and less true as time goes on.
Mike:
[00:12:27] So why do you fear that you said you fear that for society or what do you mean? Like, I
Austen:
[00:12:32] don't think we're ready for it. Um, I think the average person's still looking for that and it may not exist 20 years from now. Um, which is it's just different, right? Like, and you know, the times they are changing and things that were true for our parents' generation are definitely not true today. And I think we will underestimate the extent to which that will be true in the future. Yeah. [00:13:00] As we always do, that's just what, that's, what parents do. We, we think that, you know, there's kind of the, the meme that. You know what the best album in the world is? The album that came out when I was a sophomore in college, that is the epitome of music, anything that came before that is old, anything that came after that is just noise. Um, And know. So you kind of lock yourself in that world and assume that the world will continue to work that way. And it just won't,
Mike:
[00:13:32] it was actually struck by that. It was funny. You say that because, um, we were listening to something like my wife and I with our kids, like some like early two thousands music. And it's like, this is going to be the oldies, like when they get older and they're like in high school, they were like,
Austen:
[00:13:44] are you playing that all these music again? It's like, it's like that
Mike:
[00:13:47] just, it kind of like blew my mind. I'm like, wow, I'm kind of old. And wow, that's crazy.
Austen:
[00:13:52] When I was a kid, I would, you know, you'd go to the dentist, this, and they would listen to, you know, the eighties. It was, then it became like [00:14:00] the eighties and nineties and today. And I'm like, no, like M and M is they. Is to my kids. What, you know, the eighties wants to me. That's crazy. Totally. The whole areas. Oh man.
Mike:
[00:14:15] So, um, what, doesn't change in that scenario though. So like, to me, like, so we homeschool our four kids and so I'm, I'm pretty adamant about like the whole notion of like teaching your kids, how to learn and not adamant that that's the only way I think, you know, but that. What I feel like we're we teach them. And I think anyone has the, the onus to do this with their kids. Like you have to teach them how to adapt and like foster a love of learning. But how does that change? I guess, like, how do we equip our children or how will it change? Like things, things that won't change. Like that's never going to change, right? Like if you learn how to learn, you're gonna learn how to adapt to the future. Um, and one of the arguments for [00:15:00] higher education is like, it. It kind of shapes you into an adult or whatever you want to say. Like there's the non, like facts, academic things that you might learn in a four year degree at a university that often is touted as like, you know, it transforms you in other ways and it makes you a well rounded person or whatever. I'm not necessarily advocating for that. But it's interesting to me to think about like these kind of like right of passages or whatever that are preparing you for the real world. Like, does that make sense?
Austen:
[00:15:29] Yeah, totally. So, I mean, in my specific example, you know, when I was 19, I moved to Eastern Ukraine for two years. Uh, I speak Russian fluently and I lived like a native Ukrainian. I learned how to, you know, my experience of learning, how to go to the grocery store and fend for myself was speaking Russian and looking at call Bussau, um, instead of sausage or whatever. Um, so. I, I do think that Rite of [00:16:00] passage is valuable. The, the, the issue I have with when people are like, yeah, but a university does, X is always the assumption that the only way to do X is via the university. Um, so Brian Kaplan has this line that like, If we, if we said university started, when we were three years old, people would say, how will you learn how to walk? If it's not for a university? Like you learn how to walk without a university, your parents. I mean, maybe that's a bad example, but, um, I think there will be other ways to achieve something similar. Yeah. Um, and you know, I'm, I'm sure you experienced this with homeschooling, uh, you know, the. And I've invested in a couple of small homeschooling companies, or there were small when I invested they're much less small today. Um, and you know, we're, you know, we plan on homeschooling [00:17:00] our kids to some extent we're not entirely sure what the plan is. Um, but I'm sure the number one thing you hear is like, well, how will your kids have like, socialization, right? Like how will they, you know, spend time with other kids? It's like, School is not the only way for kids to spend time with other people. And in fact, in a lot of ways it can be a negative, right? Like kids are mean at school and like the ones, one are 30 teacher, student ratio is fascinating. Um, um, so yeah, I think similarly, I don't know how you do that for your kids, but they probably hang out with other kids all the time and it's totally fine. Um, And you just find a different way to, to replace that need.
Mike:
[00:17:45] Yeah. That's, that's an interesting point. You bring up because like, for me, that's kind of a tell that someone doesn't really understand, like what homeschooling is about. Like. If that's the only thing you can come up against.
Austen:
[00:17:56] Like, I'm not saying that's what you're saying, but it's like, it's, it's
Mike:
[00:17:59] just interesting. It's [00:18:00] kind of like you automatically, if someone asks that you're that like, Hmm. Okay. Yeah. I can see where you're coming from.
Austen:
[00:18:06] Yeah. I think the, the main issue with like the homeschooling questioning is, you know, for me, Um, there were like two types of kids that were homeschooled and I only ever met the one, the only homeschool kid I ever met was like the religious fundamentalist whose parents were trying to shelter him or her from the world. And so, you know, if I were to go to my high school buddies and say, Hey, we're going to homeschool our kid. They would say, well, you know, our homeschool kids we're well, religious fundamentalists can be weird. Let's just fundamentalist. Tend to homeschool their kids more. So there's a major selection bias there. Yeah. But there were some, I mean that the average homeschool kid from a normal families, bright and well-rounded, and frankly, today crushing the public and even private school [00:19:00] kids academically, pretty much everything. Um, Yeah, there's some fascinating data there. Um, you, you actually watched the shift in academic performance of homeschooling kids as it became more kind of, of a widespread phenomenon. Um, and you know, I've talked to, you know, now that average billionaire that I talk to is homeschooling their kids. That was not true 20 years ago.
Mike:
[00:19:27] Interesting. Yeah. Yeah, they it's like, Oh, you're gonna learn how to code computers, but all guys that are good at computers are nerds and they don't really get any ladies. And they're just weird. Yeah, we'll do that.
Austen:
[00:19:41] Some of them that you met probably
Mike:
[00:19:42] are, but those are, those are the billionaires
Austen:
[00:19:45] now.
Mike:
[00:19:47] Anyways,
Austen:
[00:19:49] I know. I know we gotta wrap up.
Mike:
[00:19:51] Yeah, exactly. I know we gotta wrap up. Um, I'm just curious, like, what are the things, um, You know, what do you see? You [00:20:00] know, and I wanted to touch on this with, you know, some of your, you said some of your, the billionaires, you know, are homeschooling, but with all the stuff with the COVID, what are some of the things that you see that are kind of net positives are coming out of it with schools being kind of shut down and, you know, both universities and like, um, you know, like primary education, um, what are some of the net positives and transformations that you see, you know, as a result
Austen:
[00:20:22] of that, Yeah. Um, so some of the silver linings and I have to be careful here because anytime I mentioned a positive people are like, well, people are dying. So let's acknowledge the fact that the virus is a terrible thing. Um, but the silver lining, I think, is it's, it's kind of rewiring our brains from the way that we think about a lot of institutions. Um, so. You know, colleges moving online, like everything's moving online all of a sudden. And I think for, for me specifically, it's been interesting cause I'm in the middle of nowhere in Utah [00:21:00] and I'm finding that I can have a social fulfilling life and get everything that I need to done without really seeing any other people other than my family face to face. Um, and not to say I don't miss, you know, going to dinner with friends, but like. I would, I would guess a lot more of them. The chef that is remote. Stays permanent than people are assuming right now. Um, I think if COVID would have ended after a month, we would have gone totally back to normal, but it's clearly not. I mean, we have Google saying we're working from home until middle of 20, 21, like that's a year from now. Um, so I think know the ways that we'll adjust to the new normal will be fascinating. Um, but they will become the new normal. And I think it's forcing us to try things that we wouldn't have tried. Um, so for example, I invested in kind of some micro schooling companies [00:22:00] where, you know, you get a neighborhood school of eight kids together with a facilitator and, you know, they're blowing up in enrollment with like absolutely blowing up. And part of the reason is that now, you know, There's so there's such an incentive to try alternatives to things that you wouldn't have had the incentive to try before. So I think that's the net silver lining is to the extent that constraints can be a good thing at times. Um, the constraint of, you know, you're not supposed to be in the same physical space as people. So is. Could be net positive. Well, not a net positive, but gross. Positive.
Mike:
[00:22:43] Yeah. Fathers. Yeah. Yeah. You gotta watch what you say. Yeah. Um, well, thank you Austin so much for being on the show. I really appreciate it. Um, we'll link to your, your Twitter and Lambda school and everything in the show notes. So people can check out what you're up to. And I, I just, I love the model. I love all the [00:23:00] positive change and lives that are changed or Lambda school. So keep it up. I know you got a lot of haters out there, but, um, There's there's way more people. I think they're written for you. So the haters are just more vocal, so
Austen:
[00:23:11] well, thank you. Yes, it was good chatting.
Mike:
[00:23:13] All right, man. See ya. Thank you for listening to the Toussant dad podcast. This show is made possible by Waypoint. Waypoint is the tool that the best managers are using to help them manage their one-on-ones and grow as people and grow amazing teams. Uh, so check it out@waypointhq.com. As always, you can always email me with feedback from the show, Mike at Tucson dad. I'd also, if you're not a part of the email list, head over to dot com and sign up, um, not only will you get updates when new episodes drop, you'll also get some extra goodies that come out, um, on occasion, uh, from some of the different guests and some of the other things. So get on the email list, you'll get the best content and send me any of your advice, suggestions, or. Suggestions for guests [00:24:00] on the show. Thanks.