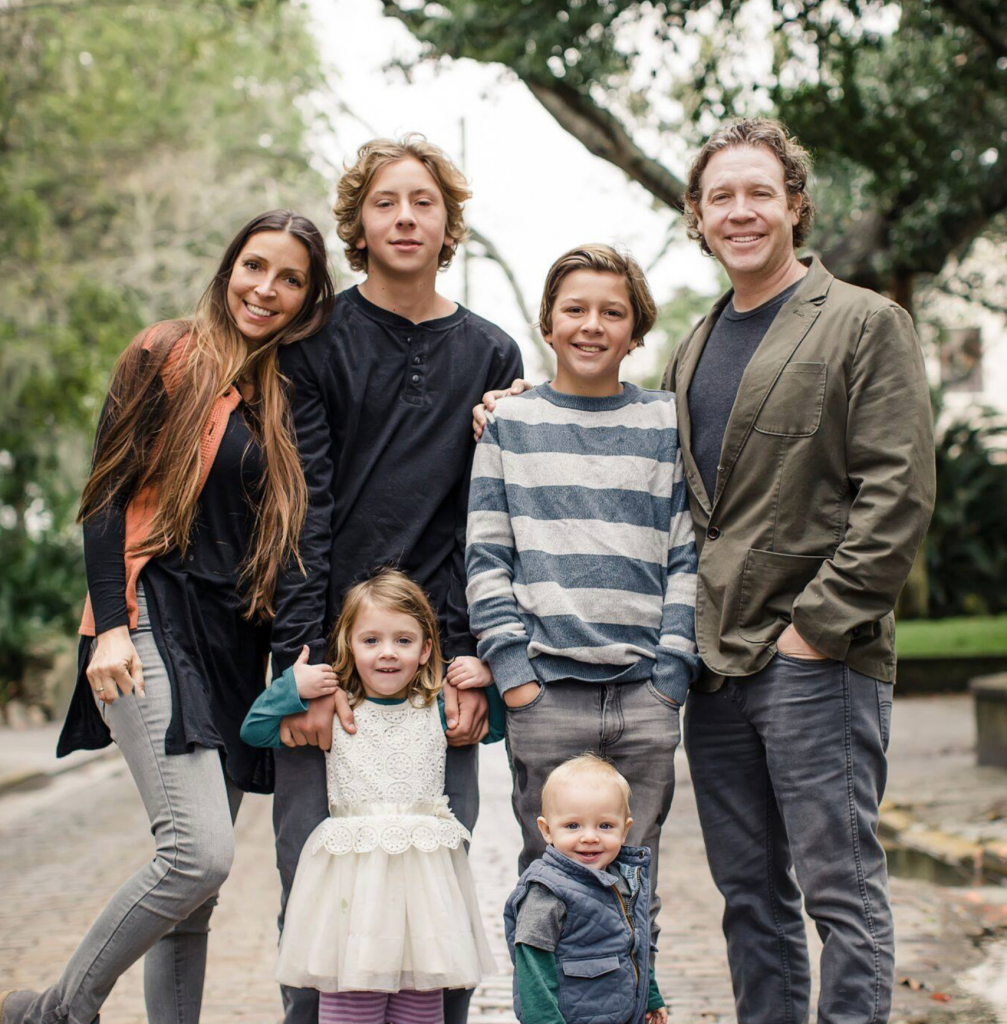 Jim Sheils came up with a nifty idea to combine a basic business concept with family life…and
The Family Board Meeting
was born. Jim joins the podcast to talk about how he uses business practices to enrich his relationships with his children, and teaches them essential life skills often overlooked in traditional education. Where to find Jim:
Shownotes
Mike Sudyk:
Jim Sheils is the author of The Family Board Meeting. Tell us what the concept of The Family Board Meeting is all about.
Jim Sheils:
It's a simple rhythm that I've added to my family life to make sure as I started with my business, that I stayed connected with my family. MS:
How did you reach that moment of getting started? JS:
– It got started before I had a family. I saw things in business that I didn't like to see. People I admired whose lives were in shambles. I said that's not going to be me.
– When I started my family – 2 biological and 2 adopted children – I wanted to be sure I was there for them.
– It all started with "quality time coupons"
– Now it's been around for 7 years. 3:00 MS:
Tell me about those moments you were asked to talk to people's kids. JS
– When I would speak on stage, I was in my mid 20s but I still looked very young. I was at that between age, and parents told me they wished their kids had been there to hear me talk.
– A few families would come visit me at a time, and we started doing retreats. Then I got hired by a few organizations to do workshops.
– People needed someway to connect at home, and that's what my focus became. MS:
Sometimes you hear if your life at home is good, work will be good too. JS:
– There are two dominating emotions within these people: guilt and depression.
– There is no possible way you can do your personal or professional best if you have an overbearing feeling of guilt and depression. 6:00 MS:
I was reading about this pizza Fridays concept… JS:
– My family strategy is this: my kids are my most important clients and investors. For big companies you have quarterly board meetings, so I said I'm going to start doing that with my kids.
– Every quarter I do that one-on-one with my kids.
– I wanted to make sure one of these a year we incorporated service and contribution.
– This teaches kids to appreciate what they have.
– Our last one-on-ones of the year, we do a service project—and now we do pizza parties for homeless people.
– It's a simple lesson in active service 10:00 MS:
You also do interesting things when it comes to home or alternative education… JS:
– Retreats started as a way for my family to meet likeminded families. We wanted have fun and deepen connections, we wanted to strengthen the relationship and teach important lessons not taught in school.
– When you're in that atmosphere with other families, you start to hear some common threads. We all had had tough times…we saw that our kids were also going to face hard times. We said we could help our kids out through them, or we could prepare them to be better prepared than we were…
– Three buckets seemed to help people the most: personal development, relationship skills, and financial intelligence. If the kids had a foundation in those three subjects, the odds of kids having personal and professional success were significantly higher.
– For my kids, we do all kinds of schooling, but I say once you hit sixth grade these are the most important subjects. 13:00 MS:
How do you teach those things? Why are those not taught? JS:
– I'm not a huge fan of formal education…there's a myth that schools will fill all the educational needs.
– Parents teaching these subjects will help strengthen the relationship with your kids.
– We teach this through games and books. 16:30 MS:
I'm guilty of just trying to achieve different milestones, but it's more about quality time. JS:
– yes, I always say to people baby steps. Start slow, with one thing that will introduce them to these startups.
– Growing up I didn't know about financial intelligence. I didn't know emotional intelligence was a thing. MS:
Would you say that parents you talk to have that belief that they need to outsource that education to someone else? Why? JS:
Being busy, the fear of not knowing how, and there's this myth that you're not qualified. That's just not true. 19:00 MS:
We homeschool our kids, and my wife does 99% of it. Sometimes when I'm teaching my 8-year-old grammar, I don't remember half the rules. but that's ok, there's some magic there for him where we're almost learning together. If I waited, I'd never actually start… JS:
You may not remember all the rules, but I guarantee you have more enthusiasm than anyone else would. And the kid might feel like they're teaching you. That's a really good thing. MS:
You don't have to homeschool to do a lot of this stuff, there's a lot of other teachable moments in everyday life… JS:
– Yes, true.
– We're using a hybrid model of schooling
– A lot of people feel like they're not allowed to ask for help.
– When I was growing up, if you were homeschooled you were either mega wealthy with a tutor, or you had something wrong or had been getting into trouble in class. 22:00 MS:
Anything else to add? JS
– those first 18 summers are so important. It gives you a motivation to think about the time.
Keywords
Fatherhood
The Family Board Meeting
one-on-one time
Active Service
Alternative schooling