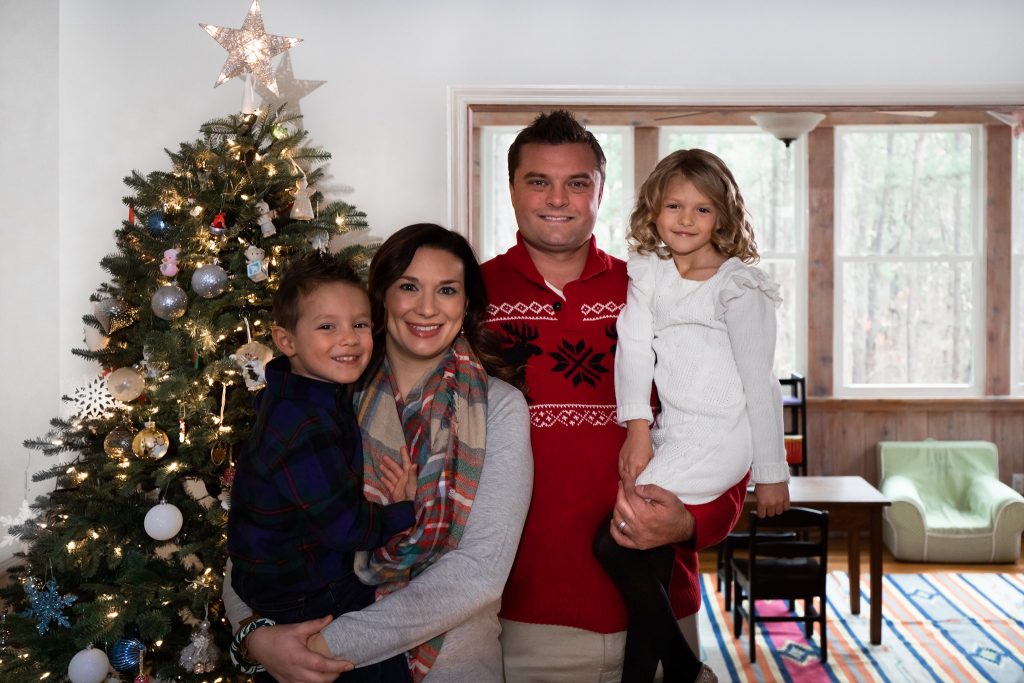 My little son who is four years old comes to me when I get home at night and he wants help from me with his drawing or help with his letters, because he's excited. Children love to learn. And in homeschooling you're able to amplify that. And in a system thats as big as the public school system, that just kills it.-Robert Bortins
Interest in homeschool is booming right now with the COVID pandemic disrupting traditional education. One of the bigger players in the homeschool game is
Classical Conversations
, a family operation which has been around for a few decades. Robert Bortins is second generation and now running the business. We talk about what "classical education" is and what is happening in the education space.
Where to find Robert:
Transcription (May contain typos…)
[00:00:00]
Robert:
[00:00:00] My little son who's four years old comes to me when I get home at night and asks me to help him with his drawing or helped him with his letters. Cause he's excited. Children love to learn. And then in homeschooling you're able to amplify that. And in a system that as big as the public school system, that just, they just kill it. And it's not the teacher's fault. It's the system. we love teachers and we want this system to work for them and our students, not the other way around. [00:01:00]
Mike:
[00:01:12] today on the podcast, we have Robert Bortin's, who is the CEO of classical conversations. And what is classical conversations you probably ask? we'll definitely have Robert explained to us about homeschooling curriculum. And. Process for in classical education and he's, he was a home homeschooler and was homeschooled. And as a homeschooler, and now is helping families navigate this, their journey in classical education. Robert, thanks for being on the
Robert:
[00:01:40] show. Thanks, Michael, looking forward to it. And I'm just excited about being able to help so many new families homeschooling during this time of COVID and hopefully give them a great experience so that, after this little experiment that we're all on, that they'll continue to do so and do so with
Mike:
[00:01:58] yeah, absolutely. [00:02:00] Definitely. Especially in the education space is an interesting time with all this COVID stuff. Hey, I was wondering if you could give people a background on what classical conversation is and how it came about? for context?
Robert:
[00:02:13] Yeah, I think. it's really a little story and all start before classical conversations. This was even invented. my mom and my dad met in college. They were aerospace engineers at the university of Michigan. And then, we're working on a NASA project together. And my mom is nine years younger than my dad. And so he just knew how to study and knew how to do things that she didn't know how to do. And so she was wondering why. That she got this great education. but it was different than, this man that she married that was nine years older than her. And so she was, she decided really at that point when I was born to homeschool. It was still illegal in many States, to homeschool. she wasn't a Christian at that time. And so it was actually [00:03:00] homeschoolers that brought her to Christ. But, yeah, so she just decided to homeschool and, just like anyone didn't really know what to do. There, wasn't a lot of resources in the mid eighties and early nineties, and she was involved in community setting up co-ops and starting sports clubs and leagues and all of those types of things. And I was getting ready to go to high school. And a lot of our friends, who were homeschooling with us, didn't feel comfortable homeschooling in high school. what about getting into college? How do you get scholarships and just, how do I teach calculus? these hard subjects that. Parents today, still have these same questions. And she said, if I help you homeschool through high school, will you continue to homeschool? They said, yes, we want to continue to homeschool. We're just not sure how to do it. And so that first year in 1997 in our family's basement, there was 10 other students and myself, started in what is now known as classical conversations. since then, I [00:04:00] graduated from high school. I went to Clemson university and got an industrial engineering degree. midway through my sophomore year. I got a call from my mom saying that dad was thinking about buying me a new car. Cause I didn't have one, but instead he quit his job. Because she was going to try to make classical conversations, a real thing, and that they were not going to help me with any more college expenses and good luck. I was on my own.
Mike:
[00:04:26] That's a heck of a call to get, yeah,
Robert:
[00:04:28] thanks mom. So I went to the co op office, which is like an internship, but you do it multiple times. And I actually got the highest paying co-op job there was, and it was at with Johnson, one of their subsidiaries. And it was because in high school, when I was homeschooling, I knew that I wanted to be an engineer. And so I actually, we had two years of engineering experience on my resume because I volunteered and I worked and ended up getting a job with a local engineering company. So during the school year, I was able to work one or two [00:05:00] days a week. Cause I did my school at night. And then during the summer, of course I worked full time. So I had a full resume. Versus my peers in college who are applying for the same main job, all had a GPA. And that allowed me to stay in doubt. And then after graduation, I just excelled in the kind of corporate world working for fortune 50 companies and working for mom and pop. And, I love being homeschooled. And I had the opportunity that my mom did create a business. And so in 2012, I had an opportunity to coming back and working with classical conversations and transitioning into the CEO role. And so now I run day to day operations and in 2012, when I came on, we were in about. 40 States, with about four 40,000 students. And we should be well over a hundred thousand students this year and in over 45 countries. so we've been really [00:06:00] growing, internationally and focusing on that international growth, because like we were in the eighties and early nineties where there wasn't any curriculum. Homeschooling is exploding internationally, and there's not any curriculum. And we want to support. Those families like we do here in the United States. We're going to do that abroad as well.
Mike:
[00:06:19] That's awesome. No, thanks for that story, because that really sets the context for where you guys are at, in the journey and everything now, classical conversations. What does that mean? you guys aren't like homeschool, incorporated. It's what the heck does classical conversations even mean?
Robert:
[00:06:33] Yeah. the classical for us as a methodology, more than it is, about the material or reading. So we're going to read great material. but it's about grammar, dialectic and rhetoric, which is how you learn anything. And I just, the grammar isn't like grammar of English, but it could be the grammar of anything. So think about. Sports. I love this Michael Jordan analogy for basketball. The grammar of basketball might be dribbling. and the dialectic or [00:07:00] logic stage is, being able to run a play, run a scrimmage and practice. And, the rhetoric stage is playing in the game, hitting the wing three-pointer just being at express yourself well. And so Michael Jordan was asked by a reporter. can I come watch you practice? Because Michael Jordan was just known as the best NBA player and he was known for his practices and Jordan goes, yeah, meet me at 5:00 AM. come on down and I'll be happy to talk to you. You can watch me practice. So the reporter wakes up early, gets all of his stuff, gets there at 5:00 AM and there's Jordan just covered in sweat. And the reporters, like you told me to get here at five to watch you practice, he goes, yeah, but I decided to get here at four so I could practice dribbling for an hour. And so Jordan, the greatest basketball player ever some would argue is still practicing the grammar of basketball at the height of his career. And so just it's warn words to [00:08:00] the moderns. but when you break it down like that, it's really just how you learn to do anything. If you've coached sports or music, you know exactly what the classical model is because it's how you teach new players to become good. And it's so same steps. but we really break it down and define it through an educational lens and then conversation. Oh, go ahead.
Mike:
[00:08:22] Oh, I was just gonna say so you're saying if you've done those things like coaching sports or, taught, music, the classical. So what I heard you say was it's breaking it down to what are the fundamentals, the grammar, so to speak of whatever activity that is or whatever subject that is. Is that correct?
Robert:
[00:08:39] Yep. Yeah. So if you think about it, like the fundamentals and then in coaching you, a lot of times you coach. In practice, you have games or you do drills. And if you think about you're putting the fund multiple fundamentals together. And so that would be what we call the dialectic or logic stage, which is typically in middle school. And then the rhetoric stage is playing the game or even [00:09:00] coaching it, later on. Gotcha. Yep. And the conversations part is if you're going to homeschool in high school, you don't want to only have your mom to debate with you're a parent. No, you don't want to have to be the only person I always arguing with your kid. And we get together in community, typically with a train tutor. who's also a parent and, up to a 12 students total. And so we're going to go yeah, through the six subjects and have a conversation about them weekly. because when you have a conversation, no matter where you are, if you're an expert, you can have a conversation with the novice. and if everyone's gonna bring their own perspective to the conversation and it makes us all stronger. So that's classical is the methodology and conversation is really how we're gonna interact with each other, in community.
Mike:
[00:09:50] Gotcha. No, that's a really interesting model. I think my, I immediately thought of that second part with a conversations like that is that's, what's missing in our education [00:10:00] today so much. it's pretty apparent that it's hard for people to have edge, I shouldn't say educated civil conversations, especially about things that they disagree with, which that's been the biggest source of my learning, talking with, like you said, a novice with a. With an expert or something. that's where you, that's where you're actually doing the learning, right? Because you're throwing out ideas. They're challenging. You they're, there's this constant back and forth and it's that just doesn't seem to happen.
Robert:
[00:10:28] no. I think we see it unfortunately with the cancel culture around us and just, I think social media has definitely amplified, what they call the echo chamber. and we're not sitting face to face with people who may not have the same perspective as us and having an open conversation. We're really seeking to find out what. Truth is. And part of the problem that we see in society today is we don't believe in it absolute truth as a society anymore. We believe in your truth or my truth. And if we all have our own truth, that it's very [00:11:00] difficult to come together and try to find out what absolute truth is. And of course, it's, always gonna be difficult. If we don't have a common ground that we're trying to find, because if my truths true and your truth true, then we both can yell at each other till we're blue in the face. And so classical education yeah. Believes that there is truth, beauty and goodness, and that those are all things we should seek out. And that, yeah, we might not all end up agreeing on what those things are, but we should all be able to have a conversation with people who disagree because we should all be seeking to move closer to knowing what those three things are.
Mike:
[00:11:36] Yeah. that brings us to this perfect storm that you have, this COVID pandemic, you have a complete disaster of, the education system that was already culminating into this, like lack of truth. Now, all of a suddenly schools, aren't opening people are trying to take education into their own hands. They're forced that way. And now, but I believe it's [00:12:00] causing. People's eyes to be open to. Oh, this is the education of my child. this is, I should be, maybe I should be embracing this more or I should be asking questions of. What are they getting educated with? it was this weird transition from, Oh, we're really concerned about childcare for the first thing. At least what I observed. which is a legitimate concern. If you have two working parents, but then it went, I think it's transitioned to, okay, now what am I going to do to actually educate my child? and how can I start to take up some of that responsibility? So I'm interested to hear what you guys have seen. As you probably getting more and more inquiries about this, and it's probably coming up against, someone's saying, Hey, I gotta do something homeschooling they're Googling. They come up against, they come up with classical conversations. Maybe they someone's tracking with all of the things that you guys are putting out there. Yeah, it sounds interesting, but it doesn't necessarily jive with some of the thinking or maybe the way that others have approached education. is that a fair assessment? [00:13:00]
Robert:
[00:13:00] Yeah. So the modern way of education just nor is almost the grammar stage and just talks about being able to really just learn to the test because that's what they prioritize. and so when they come to us right now, is. Typically, we have a well educated person that is, research, the different homeschool models. I'm not well educated in the sense of, they might have a high school degree, but that they've been researching homeschooling methodologies. Now we have families, like I got a homeschool. I can't put my kids into the situation. What the heck do you do there? And so we're having, a little bit longer conversations with them, just explaining, what the classical model is and how classical conversations works, just because they haven't educated themselves on the homeschooling products as much, but. We're seeing parents really, like you mentioned, their eyes are opened to what their kids are learning or [00:14:00] aren't learning, in many cases, and that they are taking really, this opportunity, whether it's one year, we all, a lot of homeschoolers start out, and you're at a time, and that's fine because you're going to have a lot of advantages that you're gonna give your kid by just doing it for one year. But yeah, we're seeing about eight times as many leads come in per day, as we normally do this time of year. Wow. So our goal for the year, Third quarter was to have 8,000 leads come through our website. We hit that number in July.
Mike:
[00:14:32] Wow.
Robert:
[00:14:35] yeah, it's going big. June was humongous, I think in the month of June, we got more leads and we got in the first, four months last year. So it's just been a tremendous surge. I saw a report yesterday that. 81% of parents are considering not sending them their kids to school this year. And 25% said, they're [00:15:00] definitely going to homeschool, which if there's about 2 million homeschoolers and that's about 5%, if 25% are adding to that's gonna put us around 10 to 12 million possibly homeschoolers this year. and next year, a lot of them aren't going to go back. They're going to continue to homeschool. So it's gonna. Really changed the face of education for the good, I believe here in America and classical conversations is happy to be a part of that. And even if you are homeschooling and not using classical conversations, you can actually go to parent practicum.com and we've got a free educational training. for parents, it's a YouTube videos. Usually we do them live across the country, but since obviously we couldn't do live events because of COVID. We had our main speaker filmed and we did that. So if you're new to homeschooling, whether you're in CC or not, or just a parent who wants to know about education in a deeper manner, cause you want to help your kids in public or private school, you can go to parent practicum.com and check out [00:16:00] those videos for free. Yeah,
Mike:
[00:16:01] that's awesome. We'll definitely link that up into the show notes. I think that's a great resource because I would assume that most, homeschoolers, they're just, they're looking for a plan, right? is that, they're coming to you guys and it's Hey, I have no idea, Like you said they don't know what the heck I'm supposed to do.
Robert:
[00:16:16] Yeah. And that's the great thing about classical conversations is we're actually going to partner you as a homeschooling family with a local community. So there's going to be someone who's been homeschooling for maybe five years, 10 years, 20 years. That's going to help you walk through your curriculum on a weekly basis. And so that's what we do at classical conversations because homeschooling is doable. But it is hard and there's good days and there's bad days and you need a strong group of friends around you to help you through those hard days and for you to encourage on those good days. And so that's really what the differentiating factor is for classical conversations is we're going to connect you with a local community. That's doing that same curriculum with you, classical conversations. We've been [00:17:00] doing this for over 20 years, all of our best information of. Of homeschooling has gone into this. and we're really homeschoolers for homeschoolers where a lot of people in the homeschool space might be private schools, or even publicly traded companies who are happy to sell homeschoolers are product, but they're not walking the walk and they're not talking the talk. And, we're. I'm in there with you. My daughter is a foundation student, which is, she's going to be in first grade this year. And so the curriculum you're doing at home is the same curriculum I'm going to be doing with my own daughter. And I don't know many companies that can say that.
Mike:
[00:17:36] Yeah, absolutely. I a hundred percent believe that. And I think that is, that's a strong selling point, in my opinion, it you're saying, Hey, I'm eating my own dog food, so to speak.
Robert:
[00:17:48] Yeah. one of the things we always say is if you went to the Ford dealership, And all their salespeople were driving Chevrolets, You getting back in your car, right? You go to the Chevy dealership. Cause that's where [00:18:00] the best scars are. And so if our curriculum isn't good enough for, the people who work at classical conversations for the CEO, for my own kids, why would I suggest any other family, do that curriculum? And we want to offer you the best and know that, we're doing it with you. this is the curriculum bet my brothers were educated with and I was educated with in high school and, the Lord willing, my great grandchildren will be educated with.
Mike:
[00:18:23] Yeah, no, I think that's great. I, it's interesting to see. There's a couple of people that I follow online and there's this trend of like micro schools. Which are so there's a spectrum now emerging of, anywhere from like private schools, all the way to the single lone homeschooler. And then so classical conversations sits in that spectrum. But the interesting thing is these micro schools are like, basically a group of families are saying, Hey, we're going to pay for a teacher to come teach our 10 kids or, 10 families or something. what I hear you describe it, the community that classical conversation has to some degree. But there it's not a complete outsourcing, it's a partnership [00:19:00] right. Where these micro schools are saying, Hey, we're basically outsourcing our homeschooling. I see that as a net positive, even a step like that, because to me, the essence of homeschooling, and what I hear you say is it's an ownership of your child's education, And you're saying, yeah, You're taking ownership of that. And then you're also involved in that. And then you're partnering with other people, to maybe offer some level of dynamic that you can't offer as a home alone homeschooler. so what do you see has some of those trends that are happening, or what do you think is going to transpire over the next, like six to 12 months? You said. They'll probably be a year of homeschoolers and then a portion of those will stay on. what are the things, are you guys seeing, or do you predict that will happen?
Robert:
[00:19:42] Yeah, I think, There's got to be a big movement to, school choice, which has its pros and cons. anytime you take government money, you're going to have to worry about, the government telling you how to use it. And so I worry about a curriculum autonomy in some of those [00:20:00] situations, but if you think about, These micro schools, which I think are wonderful, especially when they're privately financed or even maybe a big business will start financing some of these micro schools for their lower income, employees. That would be awesome. A great benefit. is that okay? the parents are still involved. They're picking the teacher. the more involved you are in something, the more you're going to care about it, right? If you're, if you have 0% of your time involved in something, you're not gonna care about it too much, but if you're spending consistent time in it, it's something that's going to get better because you have your eye on it and no one knows your children as well as you do. And so I think the micro schooling is going to continue. it's really interesting. Also the, Online schooling. I think people are seeing. That there are some benefits to it, but then you're still got that disconnection. It's always funny with this. what about socialization? we had to hear for, for homeschoolers and obviously there's no science that backs that question up. All the science shows that [00:21:00] homeschoolers are actually more socialized, than those who go into public or private school. But, now all these people are sitting at home on their laptops, And so I think people are realizing you can't educate as well with that you need that human interaction. and I also think that, so online learning has its place, but not especially in the younger ages. So that's going to be real difficult. I think the school choice movement is going to be a big, movement, because if you can get the average. Education for public school. I think in this country, they spend about $14,000 per student in this country in public school per student. So if you just took $14,000 and gave it to 10 families, In each of those families and they was 10 families came together with a teacher. They could pay that teacher $140,000 a year. Of course, that teacher's going to need to pay for our own insurance and own curriculum and all that type of stuff. but that's a lot more than teachers [00:22:00] are making now. And then you don't have these, school buildings, those aren't green buses, they aren't green, right? These things are destroying our environment. if you believe in that type of stuff. So I really see that we're going to see more school choice in some form or another, hopefully through just parents making more informed choices about this for their family. I think we'll see a lot more pushback. on some of these, radical agendas that are being thrown to our schools. I think we see that in the riots. Yeah. Now, that, people don't know our history. They aren't patriotic and yeah. History has good parts and bad parts, but. When the founding fathers said to form a more perfect union, that indicated something that was going to be worked on and take time. And, I think that's something that the United States hasn't been perfect, but we have been working on a more perfect union and we've made sacrifices, throughout the years to make that happen. And so you can't learn about history. if you don't learn about [00:23:00] history, you're doomed or. Repeat it. And so I think I'm learning the good, bad and ugly about our history is going to be vital to the future so that we can make improvements. our education, our reading in the United States, we used to have 90% of Americans were literate. now it's less then 25%. As far as being at a sit down and read a book, not literate in this point of going to McDonald's and being able to read the menu to order. but being able to sit down and read and comprehend, a book, that,
Mike:
[00:23:35] less than 25%.
Robert:
[00:23:36] Yeah. And about 60 years since the fifties and sixties that's depressing. Yep. And people aren't taught to think, they're. The still school system. The way that it's designed now is for the factory, because they have to have, they have to treat everyone the same. They have to, really, the resources, aren't there to be able [00:24:00] to give everyone a unique education. And so if your head or behind or in the middle, it doesn't really matter. And you just get pushed through and push through. Someone told me the other day that North Carolina is changing a 60%. To a C. So if you score a 60 on a test in North Carolina, that'll be a C in the future, which just says, great inflation. it's just terrible. I always like to tell the story. I was at a basketball game sitting next to it. Dad who knew us, who I homeschool. He had an older daughter and a younger son, and he said his older daughter just got a job at a fast food restaurant. And her first day she was a cashier and she came home crying. She's straight a student. and she said, So why are you crying? He's you know how we make fun of those people who can't make change, that worked the cash register. today I couldn't make change. So she was a straight a student in math, but was unable to make that [00:25:00] simple change. Hey, you gave, it was four 93. He gave me $5. I owe you 7 cents back. She wasn't able to do that simple math, Being a straight a student. And you just, that opened his eyes, that these grades, he was looking at this. A report and saying, Oh, my daughter is good at math. And his eyes were opened and her eyes were open that they were being lied to by the educational establishment.
Mike:
[00:25:24] Yeah.
Robert:
[00:25:25] And
Mike:
[00:25:27] that whole, to me, that conversation, it's what you said, it's a factory, it's a factory for a number of reasons. You have a mass of people. and you're trying to design is educate a mass number of people with a probably very high student to teacher ratio. and it's been, like you said, it's been 60 years, so that's evolved, but it hasn't really evolved to actually do what it's supposed to do. It's just, I think, tried to get more efficient, but it's actually gotten more bloated with some more higher admin costs as you, I've heard [00:26:00] that same stat with 15 K per student, which is just blows my mind. But it's kinda it's kinda okay, let's at least have a conversation about what the state of things is. let's not get into, let's just root it in the facts. And let's talk about where we're at and let's talk about those stats of the reading levels and let's say, okay, why is that the case? Why, how do we improve this? What, how did we get here?
Robert:
[00:26:23] My theory is so a couple of things. First of all, it's not the teacher's fault. Let me just say that right now. My wife was a middle school teacher for eight years. She saw anywhere between two and 300 students a day. It doesn't matter how big your heart is. Superman, couldn't educate two to 300 people a day. and so the system is just failing our students. But part of the problem with that whole conversation, part that you're saying is, anytime you say anything about the public school system is they say, Oh, you're attacking teachers. So I always like to say, no, teachers are [00:27:00] heroes and we should not put them in this situation that we've put them in. As a society. So let's talk about how we can make teachers jobs doable. And so I think in the second thing is what I mentioned earlier is that the more engaged you are in something, the better outcomes you will see. And we know this in business, even Arnie Duncan, who was head of education under Obama said the more that parents are involved, the better education the kids will get. But the public school system is not designed for the parents to be involved. It's actually designed to kick them out. If you are a parent and your kid was struggling in math and you wanted to take a day off of work and sit with them in their math class to see what they are learning and what the teacher was doing. You think the public schools would say yes, please come in. That would be awesome. Guess what? It's illegal. You are not [00:28:00] allowed to, as a parent come in and sit in your student's math class with them. If they're struggling with math, because you want to be able to help them with homework. That's crazy. How ridiculous is that? So the system. Instead of bringing parents in which they recognize is the key to success, pushes them out. And so that's why homeschooling is so impactful and this statistics show it doesn't matter if you have a middle school education as a parent, a high school education, a college education, you got masters or PhD, the results are the same. Your kids will score 81% above. National average, whether you're a middle school graduate in homeschooling, a high schooler, or you got a PhD. the statistics are amazing how tight that window is. And so if parents are involved, And they give the children a love of learning instead of, Oh, I hate doing homework. My little son who's four years old comes to me when I get home at [00:29:00] night and asks "dad can you helped me with my drawing or help me with my letters". Cause he's excited. Children love to learn. And then in homeschooling you're able to amplify that. And in a system that as big as the public school system, that just, they just kill it. And it's not the teacher's fault. It's the system. we love teachers and we want this system to work for them and our students, not the other way around.
Mike:
[00:29:24] Yeah, I think that could, I couldn't say that better. I think that the did analogy that came to my head was like, look at food. Look, when you try to mass produce food, you get Twinkies. it's like when you do food really well, it's like the best tasting food is when you grow strawberries in your backyard and it's you pick it right when it's right. maybe that's a bad analogy, but it's like when you try to mass produce anything, usually the quality goes down.
Robert:
[00:29:47] that's the thing we act as if. It's a machine and yeah, you put this on and then you can put that on and then you've got an end product with education. That light bulb [00:30:00] moment can happen at any time. And for some kids it's in it's might be in third grade and some in fifth, some at the beginning of the year, some at the end of the year. And that's what we call Pentecost in classical education. And sometimes that might be a senior. We teach Latin classical conversations and, Our chief academic officer is actually, was also one of our directors of a local community of challenge four, which is our senior level. And she had theirs who had been in Latin for four years with us, had not taken it seriously, had not done what he ought to have done. And he decided that he wanted to go into ministry and become a pastor. And at that moment, he realized that he needed to learn Latin and that he had weight in that he had not done what he would have wanted to do if he had. Been able to capture that time back. And, she wisely let him know. It's yeah, we can. Yeah. Cause it was three years back, but we have this year and I bet, more than you think, especially if [00:31:00] you apply yourself to it. And he did great that year. And so he went from being a, just a participant in the class to be a leader in the class because he had that Pentecost moment and realized, wow, why this was important to him. And you can't force that. and we act Oh, another year's passed. So this person is going to now be here. And it's just not the case.
Mike:
[00:31:22] Yeah, that's awesome. Hey Robert, thank you. So how much for being on, and I appreciate your insights and I love what you guys are doing. And, it's exciting to see the increased interest in what you guys are doing. And, it's, I think a silver lining in all of this crazy mess is that more parents will be more involved with the education of their children, which I think is a net positive in society.
Robert:
[00:31:43] Yeah. Yep. I think so too. And I love seeing grandparents involved as well, it's just been a wonderful time. I, through all this hectic, heck this is just, I think, a benefit to society in the long run, to have these kids at home with their families. [00:32:00]
Mike:
[00:32:00] Yeah. thanks
Robert:
[00:32:00] Robert. Thank you.