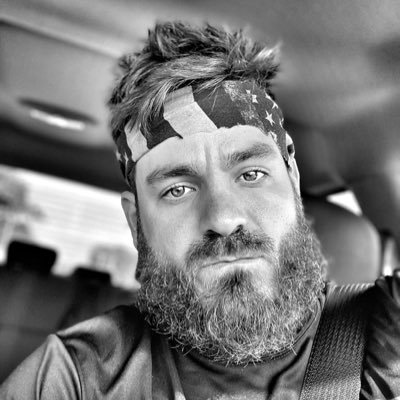 I would rather be successful than appear to be successful. I'd rather just have a happy life, a connected family and all these things. And to your point on working on yourself, that's where it all starts. You can't fully enjoy your life if you're physically incapable of it. If you can't hike a mountain, you'll never see the tops of mountains. You'll never see that view. You'll never earn that with your children. If you always tell them: Hey, you go train for your sport and you eat right and you read your books. But you're the father and you're sitting there not reading, always on your phone, always playing games on your phone or playing video games on television. And you're eating crap while your children, they follow your example, not your advice. They're going to follow what it is you do.– Zac Small
Zac Small runs a mastermind group for men called Fraternity of Excellence. He is helping men become the best versions of themselves and lead their family well. He shares a bit about what the group is and why it is needed.
Where To Find Zac
Transcription below (may contain typo's…):
Zac:
[00:00:00] [00:00:00] I would rather be successful than appear to be successful. I'd rather just have a happy life, a connected family and all these things. And to your point on working on yourself, that's where it all starts.you can't fully enjoy your life. If you're physically incapable of it, going out and enjoying your life. if you can't hike a mountain, you'll never see the tops of mountains. You'll never see that view. You'll never earn that with your children. if you always tell them, Hey, you go train for your sport and you eat right.And you read your books, but you're the father. And you're sitting there not reading, always on your phone, always playing games on your phone or playing video games on television. And you're eating crap while your children, they follow your example, not your advice. They're going to follow what it is you do.
Mike:
[00:00:43] Are you living up to your full potential? Do you have people and other men around you that are calling you to a higher standard and holding you accountable? The answer is probably no, because it's pretty rare in the world today. so today I had on a [00:01:00] podcast Zak's small who runs an online group, called the fraternity of excellence. And he's aiming to do exactly that a group of men to hold each other accountable, call each other to a higher standard so that they can be. The husbands they need to be. The dads they need to be and the members of the community that they need to be. And it was a great conversation with Zack and to hear about what they're doing over at fraternity of excellence. So let's jump into the interview with Zack.
on the podcast this morning, we have Zach small and I wanted to have Zach on cause he is a man's man and he's a dad as well, but runs a site called fraternity of excellence, which is a fraternity for dads men. really just encouraging them to live their best.most, most potential, is what I say. And uniting dads and men to be real, authentic men. And so Zach, thanks for being on the podcast.
Zac:
[00:01:56] Thank you for having me. I appreciate it, Mike.
Mike:
[00:01:58] Yeah. Hey man, I, maybe we should just start [00:02:00] with excellent. So I know you do a lot of writing, you do podcasting as well.but just tell us a little bit about what fraternity of excellence is and how it came
Zac:
[00:02:08] to be. So what's really cool is I was on FOS our inner communication channel right before we kick this off. And one of the guys put a reminder out that today's our thousandth day since we kicked it off. So we've been in day and we've been in operation for 1000 days today.Wow. That is awesome. So a thousand days ago we had just finished up a 31 DTM campaign. I wrote a book called 31 days to masculinity. And I started doing these community campaigns where we all come together. And for 31 days we'd focus on just stripping everything down and rebuilding it back up as men.And at the end of that, I was like, I want to keep this going. And one of the men inside there was Craig James for masculine by design.com. And he's I love this. He's and I can do it. I can build this out. I was like, dude, let's go in on it together. So we together co-founded fraternity of excellence and it is a long form permanent version of what 31 DTM is about.It [00:03:00] is every day going in, you're mixing up with other men on a mission. you're joining, there are subject matter experts in every field. So there are guys who are there to, they want to improve their business skills. there are men inside looking to improve their family skills and want to be better fathers.just last night we had to zoom in for an hour and a half. I was talking to a bunch of other gentlemen about being a better dad. I'm swapping notes and issues I've been having with Corona issues they've been having, how can we work together to fix that? And it's just the entire group builds itself up.our momentum is generated within, we don't need exterior. So all the guys inside work with one another to improve and it's working.
Mike:
[00:03:34] That's awesome. So tell me about what, the progress people are finding that they're making. we talked about like building just products in general, like people are like, they're wanting to make progress when they buy a product or something.And tell me about. How people are like, Hey, I've looked for this other places or cause you're obviously solving a problem that in the world is that, men are not getting right. There's a, there's that fraternity aspect. That group dynamic the [00:04:00] trust. If you will, that people are, we're not getting other places.And they're saying, Hey, I want to unite myself with people that have a like mindedness and Hey are focused on excellence. So tell me about like maybe some of the success stories people have had. As a result of it, or, where they say, Hey, I looked at it, I looked for this other places.I couldn't find it. So
Zac:
[00:04:19] one of the best examples I give and you've probably experienced, this is men will go out and they're like, all right, I want to start working out. I want to get healthy. I want my marriage. We're just, co-parenting, we're just existing together. And this isn't what I was promised.And this isn't the best I think is out there. And they start to that's where the seed kind of starts. And then they go out and they, their kids' sports teams, like none of the other day, I really want to work out. They don't ever want to talk about anything else. The, of family guy or the NFL, that's pretty much, the topics of discussion or when they get drunk, they'll get drunk and they'll have these great plans.We're going to build this, bro. And we're going to go out there and going to make some money. And we're going to, we're going to, we're going to kick it off. And then the next morning they wake up, hung over and nothing ever comes of it. They [00:05:00] start clicking around and they'll find my work.So I write@thefamilyalpha.com. That's where my personal writings go. They'll find that. And then they'll go through the links and they'll join and our stories and the best successes are so across the board, that'll blow your mind. Like some men will come in and their children and them simply do not like one another.And their success story is that they were able to fix themselves and therefore form a better relationship with their child. And all of a sudden, they're not yelling as much. They've stopped with the spankings and now they're white if that's getting fixed. So not only are they fixing the relationship with the child, they're fixing the relationship with the other person in their child's life, the wife, or the mother of the child, they're not so hypercritical, they just start working on themselves.They start finding peace in life. One of the often unmentioned successes guys have is that we do and what you and I are doing right now, you're running a podcast. I have a podcast. We can sit and talk to pretty much anybody about pretty much anything, because you never know what a guest is going to say.So you've got to be ready. That's a skill. [00:06:00] A lot of men who join, they have forgotten because since high school, maybe college, they've never been with a group of men. So they forget. And not just men, I'm talking motivated, men who are on a mission. when you join foe, we have multiple group chats. So you are not only expecting to show up similar to you.All right. Now, face to face looking at me, hearing my voice. You've got to also hang with the guys in the conversation and somebody might not like what you have to say. So when we have many disagreements, but we handle it like men and all of a sudden these guys find their voice instead of being me and, just talking low they're like I want to be heard.And through these group Trek chats, We pretty much train them how to find their voice in the world. All of a sudden they can stand up to their boss and be like, no, I do deserve a pay raise for X, Y, and Z. They can stand up to their family members. Know you're not going to continually, put all your burdens onto me.Like you need to handle this. We don't talk about problems. We work towards solutions and these guys they're losing weight. They're finding confidence. They're improving their relationships. There's making more money [00:07:00] starting businesses. It literally is an endless list. And if I were to click on it right now, something new will have happened.I guarantee it. So we're seeing it across the board and it's awesome. And I'm not just saying that as a cofounder, like literally every day somebody is doing something.
Mike:
[00:07:13] Yeah. No, I think that's awesome. And I think it's, there's a, I think men specifically react when they're called to something, a higher level of where they're performing now or a higher purpose.And I think. there's a void of that in society right now that of holding them to that standard. There's a complacency that's okay. That, that is that a common narrative. And I think men just shut down because of it. You're like, okay, we're just going to, you need to be called to that.that's an eight in who we are. I think as men, and I think that's why I was so excited to see what you're doing, because there's such a void of that. you just see it popping up in, online, some of these have different circles, but, So tell me a little bit about, what, I'm just curious, how does it work in terms of, them like getting more people on? Are they like, are they saying, Hey, I'm seeing, I'm recruiting [00:08:00] people into the fraternity of excellence. because to me, one of the things that is frustrating sometimes is people in your spheres, in your immediate spheres are just talking about sports or they're just talking about a sitcom or something, and you're like, I want more than this.And then you find it out, you find it on like a site like this, and you're like, Hey. Someone else, identify in my network, Hey, come join this. and there's this natural synergy and like snowball effect, tell me a little bit about that.
Zac:
[00:08:26] So you used you and I would get along very well. You use two words that I absolutely love it's complacency and standards.So men have become complacent and that's what causes every problem that they experience beyond that they get comfortable and all of a sudden doing the uncomfortable things, which came naturally lifting weights, reading, going out, facing things, confronting people. they stopped doing that and they're comfortable.They get complacent and then life starts to pass them by. Nobody holds them to a standard because technically, if you really look at it, you don't ever have to meet his standard. Like right now, in this day and age, you have to go out of your way [00:09:00] to feel discomfort because you're in a climate control box in your house.You go to your climate control box in your car, to your job, climate controlled and then reverse it. And somewhere in there, you could tap your phone six times and food shows up. And that's it. You could live a whole life just like that. it's insane. That is not conducive to it. lived, in foe there are standards and you don't have to show up at 1%, but the guys that show up, they have to be chasing something.You're there for them purpose. I tell them when we onboard them, look, you're here. You're paying money. make sure you get that times 10 of the value. And if you're not going to, you have to get out. And I've had to kick a few guys out because month after month, they're in the same spot and that's not what my group is about.And if I allow that in, but that's just gonna breed complacency around the rest of them. So it's got to go. We're looking for motivated. Even when you have a bad day, we have a channel just if there's an emergency, you're down, drop something in that channel and then we'll link up. We'll help you.We'll circle around, identify it and fix it the way we grow though. a lot of [00:10:00] the guys say, Hey, No, I've got this group and I'm going to go show you my buddy, cause my buddy needs this, but he won't take it. And not often do we see those handouts ever being picked up and ran with, because you're going to make somebody just uncomfortable.they're going to have to experience discomfort. The best thing we've seen when it comes to groups, real-world groups coming in and joining us of the men is when they just start fixing themselves and the guy goes to them, Hey man, you're looking better. you and your wife, you're laughing a little bit more like you're starting to go up a few levels and we're still down here and we're noticing like, why is it, why is Timmy?likewise, Tim, all of a sudden happy and jacked and smiling and confident, I want that. What are you doing? And then he'll say, Hey, I joined this group and they didn't do it for me, but they gave me the tools to go out and succeed in life. They opened my eyes to the things that I couldn't see before.And then that guy, like, all right, I'm jumping in. Yeah.
Mike:
[00:10:55] You said like they didn't do it for me, which I think is a really important thing. If you're saying, Hey, we're not [00:11:00] going to hold your hand, but we're instead going to call you to excellence and we're going to support you in that path. that's what I, it sounds like you guys are doing, which I think is really cool because you can't.There's a lot of people trying to sell that like easy path to success, right? and that's not what you're selling at all.
Zac:
[00:11:18] They skipped the most important parts is the process like going from sitting too much to getting up and running, that you have, you can't just go from sitting to being able to do a marathon.It's that grind in between that makes you who you are that instills the grit and confidence. you can run a race when you've trained your ass off for it. But if somebody says, Oh, magical powers, you can go run. you didn't change anything. You're still complacent and lazy mentally, and the mind, body and spirit are they're all linked.So if you don't, if you're training one, you have to train the other two are, you're never going to succeed.
Mike:
[00:11:47] Yeah. And so tell me a little bit about, so one of these things that I feel like there's, not enough emphasis on doing the work on yourself and the cascading effect that has on the rest of your day on your [00:12:00] marriage, on your kids and on your relationships.And, one of the greatest piece of advice I ever got was. Don't ever try to work on your marriage, work on yourself, mind, body, spirit, spiritual, physical, mental, all this, and there's gonna be a natural cascading effect. And the interesting thing there is, it seems like there's a lot of advice around how to fix your, just your marriage or this is, we gotta do it.Just fix your kids this way. And no one wants to talk about how. You need to do the hard work on yourself and how everything else will take care of itself because, and that sounds simplistic, but I think there's, it's gonna fix 70 to 80% of pretty much a lot of your problems. If you're working out the kids, see dad working out, that's naturally going to make them want to be more physically fit.You're gonna be in a better mood. So you, I think so goes the father. So goes the household, in terms of if they are. Not snapping at the kids, if they're not like if they have high energy and they're able to be mentally present, physically able to [00:13:00] keep up with playing with their kids. I saw a video of you, on the beach, you don't play with your kids.yeah. You're not sitting on your phone or you're also not so fat. You're just sitting on the bench. You know what I mean? Like it's serious. It sounds stupid, but it's serious,
Zac:
[00:13:11] It sounds. And I get it. Cause when I say it, like I have very similar conversations and I think the same when I say it, it sounds dumb, people hear this.They're like, Oh yeah. And they always think we're talking about somebody else. Whoever's listening to this. We're talking to you. You need to be the one out there doing that thing with the kids. You need to be the one who will go out and play catch and not just sit in your phone. that video you're talking about.On the ride to the beach. I was handling something online, but when we went there, I put my phone away because there's no need for me to be on the phone at that point. So you learn how to balance these things. I'm not saying you're not allowed to have a phone around your children. this is my job. I write, I record, I speak.That is my life's work. That's how I make money. I need to have access to doing that 100%. I get it. But the time with my children is [00:14:00] limited. And those moments we have together. I don't want to be the dad who says, I brought my kids to the beach and then check a box and put that on social media. You took a photo for kids that's that wasn't present with your children.You were trying to check out for the outside world to look inside your life and say, you're successful. I would rather be successful than appear to be successful. I'd rather just have a happy life, a connected family and all these things. And to your point on working on yourself, that's where it all starts.you can't fully enjoy your life. If you're physically incapable of it, going out and enjoying your life. if you can't hike a mountain, you'll never see the tops of mountains. You'll never see that view. You'll never earn that with your children. if you always tell them, Hey, you go train for your sport and you eat right.And you read your books, but you're the father. And you're sitting there not reading, always on your phone, always playing games on your phone or playing video games on television. And you're eating crap while your children, they follow your example, not your advice. They're going to follow what it is you do now.What are these you say? [00:15:00] So you need to make sure you're doing the right thing. I'm constantly evaluating myself on this. Like I said, we had a zoom last night where I had to evaluate my performance as a dad and not many men ever consider that they never even think, am I a good dad? am I good at being a dad?You've probably never asked their kids. How could it be a better dad? That's a weird thing to ask. Good for many people. Hey, how could I be better for you? But that could open up insights. You would never even imagine. I asked my kids, Hey, how could I be better? You're an awesome kid. I love you.You're my best daughter. And you're my best son. I've got one of each. So it's easy to say that. And they're like, all right, nothing. You're good. All right, cool. Let's keep going. But I leave that door of communication open and that does extend to the wife. if you're physically fit, she'll be more attracted to you.That's how it works. These guys that are fat, that are saying, I should get more respect from you and more sex because that's what wives are supposed to give their husbands. those are things you earn. Like she's not a robot, she's a woman. You've got to play the game a little bit, like literally for life, if you're married to her.And that [00:16:00] includes staying physically attractive, being mentally attractive, not somebody who's just always defeating himself or always complaining because no matter what you do at your job, You could be making, you're not pulling a million dollar paychecks every year. you're a multimillionaire, your paycheck.Isn't what makes her attracted to you. if you come home, women complain, all she sees is a due to complaints. Nonstop. Sure. You have nice things, but you're just a complainer and all your children C is a dude who just complains nonstop. Cool. You're closed a fricking huge international deal. They didn't see that.So you've gotta be a stead at work, come home and be a stay at home. And your life is going to be fantastic.
Mike:
[00:16:35] Boom. there you go. There's the rest are for success for Zach small
Zac:
[00:16:39] wrap it up.
Mike:
[00:16:40] I think that's important though. I think what I was kept thinking about with that is a, earning it.Obviously you said that, but, to realize there's going to be trade offs in that. And one of the things I feel like I've learned over the last couple of years is you're not gonna able to go golfing with your buddies that, maybe we will, but it's not going to be as much, you're not going to, you're not going to be able to do some of these other things and that's okay.[00:17:00] So pour yourself into some of these areas of loving your wife, loving you, loving your kids. I'm not saying you do that sacrificially. I still think you need to work on yourself and you need to take a high level of self care, but this notion that you can do everything. Is just false or you need to realize that you're going to have mediocre success.If you try to do everything right. It's
Zac:
[00:17:21] if you, even if you were like a really good golfer
Mike:
[00:17:24] before, I don't golf actually, but it's
Zac:
[00:17:26] I have clubs.
Mike:
[00:17:27] So it's a bit of a bad example, but it's you can only do so much and you need to realize your limitations.And if you're saying, if you're upset with. How have your marriages or your kids are doing, or just your physical health, you realize, okay, I gotta prioritize these things and I'm gonna put time in there. And there's a lot of stuff I'm not gonna be able to do. And that's okay. You need to be okay with that.And, surround yourself with people that do those things. And that's where kind of this fraternity of excellence really ties into that because it's rare to find those people. So you end up getting sucked into those, Things that are like five through 10 on the, importance [00:18:00] list.And then those suck up all your time. And I firmly believe, like you said, more caught is more caught than taught is the, is the phrase where you can talk all you want, but what actually you do is what your kids learn. And so if you're prioritizing these things, they're naturally going to prioritize those things.And I think that's important to be aware of,
Zac:
[00:18:20] Absolutely. the motto of my blog, as well as my life mantra is acting on Verba, which is Latin for deeds. Not words you can say. I want to be a great dad. I want to be a great husband. All right, then why are you overweight? Why don't you spend time with them?And why are you so focused on exterior perception of happiness and connection that actually instilling it in your family? if you truly wanted that you would do the things necessary to do it instead of looking to look like it. So people don't actually want. Actually people don't actually want to work for the thing that they want.They just want to give it to them. Just want it to just magically happen. And you're absolutely correct. You cannot self sacrifice your way to happiness. you can't say, I'm going to put my wife first. I want to buy her a new [00:19:00] car and make sure her hobbies are filled and I'm going to make sure I get the kids new gadgets and make sure that their hobbies and schedules are filled with sports and things.And I'm going to go and cheer them on. And that's going to make me get respect and happiness and life satisfaction. That is absolutely false. That is the trap many men fall into. They think they're just supposed to be the workhorse and everything comes first and they don't worry about themselves.They're always last and that is not healthy. That is not to anything close, remotely, close to a life well lived, and your children are going to be their best because you didn't achieve your best. So in two weeks, I'm going to Florida for five days at the 21 convention. I'll be speaking there. And my wife had kids.Can't go because schedules didn't align. I couldn't very easily justified. Hey, I can't go speak because my family can't go with me. Sometimes you have to put yourself first. Sometimes you have to do things where it takes you away from the family. That's a business trip. I think that's a hunting trip.even if it's making sure you get away to go play [00:20:00] golf, which neither of us do, but let's go, let's keep running with that example. I think I'm getting golfing later today. So mini golf, I'm doing that with the family, but there are times where I'll go shooting without my family. you need to have personal time.You need to develop yourself solely yourself, going to the gym. a lot of people work out together with their wife and kids, if their kids are old enough, but I strongly advise you make some time where you go by yourself as well. You need to be a man that not everybody knows everything about.You also need to meet. It need to be a man who can provide value to others. And the only way as a man, you can provide value to anyone is if you have value yourself, and that means you have to put yourself first, you've got to win your race as well as helping pushing others in their race. But it is, it's the whole mask thing from planes.if you can't breathe, how can you help anybody else breathe? If you're not happy, how are you gonna help your children be happy? if you're not satisfied, how can your wife be satisfied? You've got to take care of you and then you can help them.
Mike:
[00:20:55] Yeah. And that dissatisfaction or the, the lack of even self-respect, because you're not, [00:21:00] respecting yourself flows out into all your relationships, I think that's another key aspect is you can only fake it for so long.if you, you're saying the superhero dad or whatever you want to call it where, Oh, I'm just going to do all these things for, I'm gonna do these things for my wife and for my kids. That only lasts so long. if you're running with the airplane example, it's you could probably hold your breath for a few minutes.You will help a few people. Yeah. You might do a good job helping those two or three people, but you're going to die after that.
Zac:
[00:21:26] It's
Mike:
[00:21:26] it's not going to end well, if you don't on your own math, the one thing I wanted to come back to is, as you said, I'm going to ask in your kids, it, if you're doing a good job as a dad.So my oldest is nine. Wow, that's crazy. And, we were going through this exercise of like core values as a family. in my business we have core values and we're drafting those. It's we should do that for our family. Like just to write them down, we talk about them, let's draft them.And it was interesting to talk to our kids, explain what core values are. And we say, what do you think is important to us as a family? And [00:22:00] some of those things were. You know what it were expected, that we, eat right. Or, we, we go to church, so he's spiritual.And, but some of those things were like enlightening to hear about Oh, is that what we want to value? it's that's a good barometer for how are we doing here and what are they actually seeing us value? Even though we try to say that things are certainly valuable to us.And I think that's a really good assessment. But maybe one that people aren't ready to hear. But need to hear. And I think it's important.
Zac:
[00:22:30] No, it absolutely is. And you're absolutely correct. Some things you find out are going to be hurtful, but that's what greater motivator could there be?the finding out that your kid, You're just like Peter Griffin. He already says, dad, you're just like Homer Simpson. You're like, Oh my God, like that's who I am in your eyes. we've had men that, and that was what hit him is their kid said something like maybe they overheard the kids heal.My dad couldn't do that. And you're like, Oh man, I don't want to be that bad. they started working out and that was their fuel, but like that tough [00:23:00] love do nothing hits to the core faster or more painfully than disappointing a child or a child. Thinking negatively of you, even if it's just in an innocent assessment.
Mike:
[00:23:10] Yeah. It's interesting. You talked about that being a motivator for some of the people in the fraternity of excellence, do you think that the road to change can only come through like an eyeopening experience like that? Or a big, not disappointment, but like failure of some kind or something, or big, obstacle that you had to overcome?tell me about. Some of your thinking on that or how you've seen that in the foe members of, Hey, I had this come to Jesus moment or the kids at something, or, hit rock bottom in some way. Do we, that's the only way you can make a meaningful change. and then tell me a little bit about like how foe members have
Zac:
[00:23:52] talked about that.So there's two things. One you're asking incredibly timed questions. [00:24:00] So just last week I changed my opinion on this answer. So it's funny you bring, alright, I've got a man. We had a guy join and he's killing it. Great family, great. Everything. He just realized that he recently moved to a new place.And none of the men there are motivated, they're not dedicated to any higher calling or purpose or drive themselves. And he knew of foe and he's I'm taking the plunge now because I don't want to slip, I don't want to fall back on anything I've achieved up to this point. So there was no, like a lot of people get sober after they have a really crazy drunken night, something really bad happened.They blacked out the crash, the car something happened, like right now I'm not drinking. that is the case for a lot of men for some men. No, you don't have to hit rock bottom. You can just realize, Hey, I'm doing well in many areas, but I want to do better. So how do I tap into a social network?You know what, like a mastermind group where I can start getting ideas from men and behind the scenes wrecked access, and that's their drive. They want to get access to those who are killing it. whether it's a social media, self-made in that endeavor of [00:25:00] writing and podcasting, or they want to do sales businesses, with physical products, whatever.We have everything I'll jump in. They find their guy and they treat that like a mentor and they push themselves to great Heights. It's been amazing to see are there men? And I would say probably the majority found themselves coming to us because nothing else worked. They try, they're still drinking, even though they tried to stop drinking or they're still struggling with a kid kids, whether it's, like they, they want to stop spanking their kids or yelling at their kids.those are two big ones, lack of sex in the marriage or relationships. We've got a lot of single guys dating or divorced men as well. They get divorced. I don't know how to get back in this sphere. All of our friends were our friends. So now they're not my friend because they think it's weird to hang out with me and not my ex-wife.So I've got nobody. So they join us. They find that network of accountability for men, they also find out how do you get, if you've been married for 20 years, Tinder, wasn't a thing, there was no online dating that wasn't a thing. So it's how do I navigate this new market we're in?And they get, dating [00:26:00] advice. And that's like I said, for single guys or divorced men. So we see all of it, but I really want to stress. I used to think that you'd have to smash into a wall to realize I need to change the path I'm on. You don't, you can take the exit before the wall, get off the highway, man, like before you crash.And this is what I did. So I'm 70 something days sober today. And I share that and I constantly share it on certain podcasts because I want to highlight, I didn't get a domestic abuse as you. I didn't get a DUI, nothing bad happened. I didn't black out and ruin my house. Nothing at all happened.Except I was sitting, I was drinking a glass of wine and I was like, this does nothing positive for me. And I just, why is it a part of my life? Yeah, I was just addicted to alcohol. So I stopped who knows maybe the week after I would have gone to a party, had one too many. And all of a sudden my truck crashes, not like my whole life has jacked up and my whole reputation is ruined online and everything I worked so hard to build is destroyed.I listen when I hear that little voice in the back of my head. And so I'm done. [00:27:00] I hope others start to hear and find that voice because if something is saying, something's wrong in your life, it probably is. And drinking or eating it away. You're doing as you're pressing that fricking button on the detector.So it stops going off, but that are still tearing your shit down. That fire is still burning hot and destroying your life. So just cause you don't hear the alarm, you didn't fix the problem.
Mike:
[00:27:24] Yeah, I think that's a good analogy. You were talking about the exit ramp before the wall. And it made me think about what are the elements to success if you don't have that motivating moment.and I don't, I wouldn't say I've had this motivating moment. I did have a little bit of a motivating moment where a kind of a come to Jesus moment in, even in high school, when I was doing a lot of, Party and things I shouldn't have been doing and actually got in a car accident. And I was just struck by what I was doing and how that was affecting my life and totally changed course.but. I think about that. And I think about [00:28:00] someone that has the DUI, or has even just like maybe they had a domestic abuse issue and then their wife left them or somebody, a big divorce that you can concentrate on that this is me speculating. You can concentrate on that and say, I'd never want to go back to there.Or I never want that to be the case. And I don't want to be that person to, whereas. So that you can always, that's like the motivating thing you can come back to. It's like a fuel if you will. But if you don't have that and you instead are saying, Hey, like you were saying, I don't see any value in this drinking.And so I want to not do this anymore. It sounds like the fuel than you need is other people that are thinking that same way. you need other people in the same, in both scenarios, but it sounds to me, or seems to me that. If you don't have the big motivating moment, then it's like, how do I surround myself with people that are going to be motivating me in college, this greater level of excellence, because I'm, it's seeing their success a little bit.I'm seeing someone just ahead of me that I can say I'm inspired by this person. Maybe someone just behind me and saying, [00:29:00] wow, how can I help this person and realize that I've made progress? And that's not a bad thing. You're just like, Hey, I'm three steps ahead of the journey. let me help this guy out.I'm going to pull them up, but in pulling them up, I'm going to realize, Hey, I'm three steps higher than he was, that's awesome. Now I want to go three steps higher than this guy ahead of me. and he's reaching down, And he's Hey, let me tell you how to get to this, these next three steps.and I don't know, I didn't really have a big point there. It's just I think it's okay. That's what the importance of these networks that maybe were desperate before, you had these random people that were speaking to your life and it's like, how do you organize that a little bit more if you don't have that big moment, If you're saying, Hey, I don't think the prerequisite is to have this big crash, this rock bottom moment. Instead, I'm just seeing what I'm living and what I'm doing. And. I know I can live up to more than this. I know my potential is greater than this, and I'm pissed off that I'm not living up to that potential.And so how do I find people that are gonna push me higher? They're gonna, they're gonna, they're gonna make me uncomfortable, but I recognize that I need to be uncomfortable [00:30:00] to achieve that level that I'm capable of. And it's just really cool to see tribes that are popping up that are answering that need that maybe he was.More commonplace with like your neighbors. maybe it was, I don't know, or maybe the world was just more naturally uncomfortable, so people are okay with it. I don't know
Zac:
[00:30:22] the guys who come in who are in the latter group, you were mentioning, always trip me up because I'm an extreme guy.Like I'm all in with whatever it is I'm doing. And if that's drinking, I'm going to party hard. I was the guy running around. Let's do shots. Let's go. If I'm going to work out, let's go balls to the wall all in on, whatever it was I was doing, I was all in on that thing. And we've gotten a bunch of guys who joined and they it's almost like they feel guilty or they feel like they missed out on something by not having some sort of addiction or some sort of like crazy moment.They're like, I'm fine with drinking. And I work out I'm healthy and I read and I do things, but my life is just man. And it's [00:31:00] you're like totally opposite me. Like they're upset that they're so centered. I'm trying to figure out like how to center myself instead of being so far left or right.Like I'm trying to dial it in and they want to test it out. So it's interesting where, what he thinks the other person has the answer or the other person's doing better, and that's not the case. And that's the beauty of foe is that there's no clone to chase. Like you are on your journey.And you've got to figure out what works for you. And if you don't have a sense of purpose, let's talk about finding passion. If you're so centered that you don't know how to have a fire in your heart and how to speak from your chest, let's start there. You don't need to be a crack addict recovering, or are coming back from a hard crash of divorce to find passion that fuels those people.For sure. That's their moment, for many of the men, their moment comes when they go through third one DTM, because there are several days that says, what are you running from? and people will find, sure, I got the DUI and crashed my car, or I got into the big argument or whatever, but that was only because I was [00:32:00] drinking so much.let's peel the layer. Why were you drinking while I was drinking? Because I couldn't maintain any healthy relationships. Why couldn't you do that? and the new dial all the way back to their mother abandoned them with were two years old or their father beat them and they couldn't find love.And then they just start beating themselves. Cause they thought they were worthless. All right, now we have something to work with. Now let's go all the way back to that thing that hurts so bad. You've carried it for decades. Let's work on it. Let's fix it. Let's bring it to new Heights and use that as your fuel.it doesn't have to be some grand thing, but also we don't have to make our template, these template for success for others. my, the guy that trains me, he drinks alcohol and I don't. I there's no way in hell. I'm going to look at him and be like, Hey, you should stop drinking. His life's put together.He doesn't have a problem. So our problems are ours to bear and ours to fix. And it's not ours to project onto the others that were now holier than now, because we fixed that one aspect because we have no idea the demons they're fighting.
Mike:
[00:32:55] No, I think that's an important note. I think. [00:33:00]
the notion that it's not one size fits all I think is very important because I think it gets you out of the mindset of, Oh, I just need to be that. I just need to achieve that success, that status, physical, physique or something. To whereas it's more about like we say, it's coming full circle to what we were talking about in the beginning.It's you need to work on yourself, you need to figure out like, what is your unique scenario and what are the, what is your past say about that? How has your past shaped your current and how has it not going to shape your future? which I think is really important.
Zac:
[00:33:34] And it's beautiful when you see that click.we have a guy in there who was pretty overweight. So in foe, if you share anything personal, like any personal information, we ban you immediately. So that's the line I'm dancing right now on talking about this.
Mike:
[00:33:48] Oh, you mean if this guy talk about someone else?
Zac:
[00:33:50] Yeah. Yeah. Like I can't like, that's just our rules.The guy's overweight. He's lost like 50 pounds and he's still got some weight to lose. [00:34:00] And he's happy as hell and we're at point they would lose, their 50 pounds and they would still be like, Oh, I'm still not good enough as that person. And this is where I say the process is so important.He's the habit has become to work out. The habit has become to eat. And that's going to get him to much further than popping a pill that would have lost those 50 pounds. It's the process it's instilling the habits. It's appreciating the body, instead of shutting down and saying, Oh, I don't look like Franco Colombo, orlike you're sitting and beating yourself up because you're comparing yourself to the 1%. How were you yesterday though? I've just beat the guy yesterday, be 1% better today. And some days you'll be 5% better, something will happen. things will align, for a lot of people, it's no weight loss problem.It just falls off. they just had to work their way up to the body's okay, we don't need to store this anymore. we're eating healthy and we're good to go. So drops if they quit though, because they're beating themselves up for not being. Whatever, this mental image of what successful looks like.they're going to fail because success is beating you yesterday. I will never be like when I [00:35:00] die, I hope to leave behind a beautiful corpse, and a happy family. who was singing my praises with friends, there's no taking the foot off the gas. It's not what I'm 60.And to retire. Like I will never retire because this is life you're doing it. I'm doing it. We're doing this to the grave. This is just who we are. We happen to have a microphone in front of us at this point in time, but the Michael go away. We'll still be doing exactly what we're doing now. Looking to get better.
Mike:
[00:35:23] Yeah, I think that's interesting. You were talking about who we are, the suspicion that there's, or I should say this hypothesis that there's.
Zac:
[00:35:34] People
Mike:
[00:35:35] give too much credit to that. Oh, that's just Zack that's who he is. He just goes, balls to the wall, but I'm not that, and it, I'm just normal person or as normal guy or whatever.There might be a little bit of truth to that. There might be, there's like there might be 20% that's attributed to that. But seeing that unlocked in someone. That it's no, you're just not this mediocre person. yeah. you're living up to your [00:36:00] actual potential. I think is huge.I think there's a lie that's been perpetrated that it's like, there's these people that are just wired that way and whatever, and there's this acceptance of mediocrity that is then passed off as a personality aspect or a personality trait of the people that are, Uber successful or just driven, when it's like.When you actually start working on it and you start seeing success, or you don't even see success, you just see how you actually, you completed the training. it's like you're saying with the weight loss, it's like, if I can say, I'm going to work out five days a week, I'm going to run a mile every time I'm gonna do 10 pushups.We do that for a week. You do that for a week and you look back because those seven days, and you say, I actually did that. It doesn't matter what the scale says, Zach. It's I did that. I accomplished the goal. I made a promise to myself and I kept it. Okay, what's next, you're like, that's a natural fuel and then the results will follow.it's like we were talking about before. It's if you work on yourself, your marriage and your family will increase or will get better. And [00:37:00] I think that's just a lie. And I'm curious, in the foe members, like there's some that you said that had these rock bottom moments and there's some that were then motivated to be more, but are there.Instances where people have said, wow, or you've seen members have called out the transformation. They've seen of saying, wow, you're like totally different person in terms of mindset and motivation. You turned into that Zach's mall, right? Like you turned into one of those people, that's got the fire, got the, that is a driven person.
Zac:
[00:37:31] So I don't ever want them to be me. I did not take the right path. I took the long way to get here. So yeah, most recently I gave props to a guy who. When he first joined, he would listen to the group chats and he'd speak if called on majority of time, he would talk in the chat, but he wouldn't ever really go face to face.And then I think I called him out on it or somebody just straight up said, dude, like start speaking and get out. you gotta join the [00:38:00] discussion. You got to get better. And he did. He started speaking. And then he went to our live meetup. So we had a whole group, we all met up. I was like 20 something of us.And we met up, we had a great weekend together. It was awesome man time. And it was cool to see him standing there, like legit, like a whole new man, like his presence, his energy was all shoulders were back. And he would speak to you like this, where before he would, talk from like his throat, not his chest shoulders would be in, you wouldn't wanna take up space.And then beyond that in the group discussions, he would start speaking to the whole group and leaving the conversation like, Hey guys, I think we should start looking at it like this. And what do you think? And all of a sudden, when you did you do that, you put yourself for critique. The moment you put yourself as, Hey, I'm going to lead this group.You are now 100% free to be critiqued by that group. Why do you think we should do this? Who are you to tell us to do this? What makes you think this is going to work and not that, and you need to be able to defend all of those points. That's why a lot of people struggle with leadership is they don't, they're not able to defend what they see, because they're just saying it, but it's not a true [00:39:00] vision.They're just saying the words they think will be successful and not believing in the mission themselves. So this dude like believed in himself and he started leading in. I was like, man, your whole life is going to be better because you can now talk to these guys like that because that translates to friends, family, work yourself, just looking in the mirror.all these things. And there's something to be said about, our day and age of social media, and this is one of the reasons I share my failures more than my successes. If I shared my real life, people would not believe it, but you're making that up. So I don't, I share all the times I failed.I struggled as a kid, I was a shitty student relationships failed like mistakes. I've made my personal issues with substance abuse, things like that, People don't normally talk about that because they're trying to paint this picture of, that the great life lived and that's just not the truth.And I think that's why I found success is people are like, Oh, you're just a normal dude, like 100%. I'm just a man with a family, try to do my [00:40:00] thing. I'm trying to help others along the way. And that connects with people because they're. I guess we're all tired of seeing the story of the person on Instagram, who is sitting at this nice restaurant or has all these cars or there's all these, and then you just find out two months later, Oh, it was all a lie.they were just sneaking inside restaurants, too photos. They were sitting in other people's cars. Like it's just enough bullshit. Like we're all sick of it. So I've come to find, or I've come to the, that in the land of conformity, authenticity rings King and what's amazing is in our day and age, Authenticity means you're all banged up.You're all scarred. you're things are just jacked up and you're sharing that story of, Hey, I lived, I failed. I've succeeded. Here's my story. And back in the day, it used to be the perfect story, the perfect princess, the perfect King, the night, whatever they were, the ones you wanted to be like.And nowadays we're like, fuck, like we, we have so many people who have such perfect lives and every aspect of it, you start to hate him. You're like, why is it? You're like this isn't real. And people are realizing that. [00:41:00] So I think it's important that we own our flaws and we turned them to features like I'm five, eight, I'm not six, seven.I've probably got like average IQ. I'm not like some genius who can sit there and tell you all these theories. When I talked about things, I usually plug in the chords of emotion because I'm a passionate person, but I'm not going to be the guy. Who's Hey, check out my PhD. And because whatever the hell I came here, I was drawn to me.I can't even think of the damn word, but it's. These people are trying to flaunt the wrong things and what people want to hear, where they're going to learn stories is real individuals, just like them who have failed and found a way to pick themselves up and keep going.
Mike:
[00:41:34] And that last line is key.pick themselves up and keep going and strive to get better the next day. And I think that's, that has to go hand in hand, right? it's like that's, what's, that's, what's enticing. The authenticity mixed with a, desire to improve is I think really compelling, as opposed to, that you could take and say, yeah, I just wanna be authentic.This is who I am, I'm just overweight and that's just my body don't shame me. it's that, no, that's not appealing to anyone. [00:42:00] that's appealing to people that don't want to feel bad about themselves, anyways, sorry.
Zac:
[00:42:03] It's a little tangent, but it makes perfect sense.Like I said, we're on day 1000 of foe. If I were to go meet all of my guys right now, and I've been telling them, work out, eat right. Lead your family and find purpose in life, all these things. And they met me and I was like some fat dude in his basement with my wife hates me and my kid. Like I would lose all credibility, like F we wouldn't work because you have to live the message you're telling others to live.
Mike:
[00:42:27] Yeah. thanks Zach. Thanks for being on man. foe we'll link everything up in the show notes. and it was just a pleasure to talk to you to pleasure to realize that you're just the real person that I saw on Twitter and engage with. So
Zac:
[00:42:40] that's the best compliment you can get it, honestly, but I hear that it makes me like chanting.Yeah.
Mike:
[00:42:44] it's interesting because. I, I started this podcast and I'd reach out to some people and I'd interview them, but I'd get people that would reach out, want to be on the podcast. And those ended up being the worst guests. And sometimes I wouldn't even publish the episode and it's there's something, there's a lesson in there somewhere.
Zac:
[00:42:58] that in itself is a [00:43:00] podcast. Oh my
Mike:
[00:43:01] goodness. anyway, thanks for being on Zack. Yeah, like I'll link everything up. Fraternity of excellence. you should definitely check it out. if that, if all that we talked about over the course of the last, like 45 minutes is compelling to you, check out what Zach's doing.thanks for keeping up the good fight, man.
Zac:
[00:43:15] Awesome. Thank you for having me on. I appreciate your time.