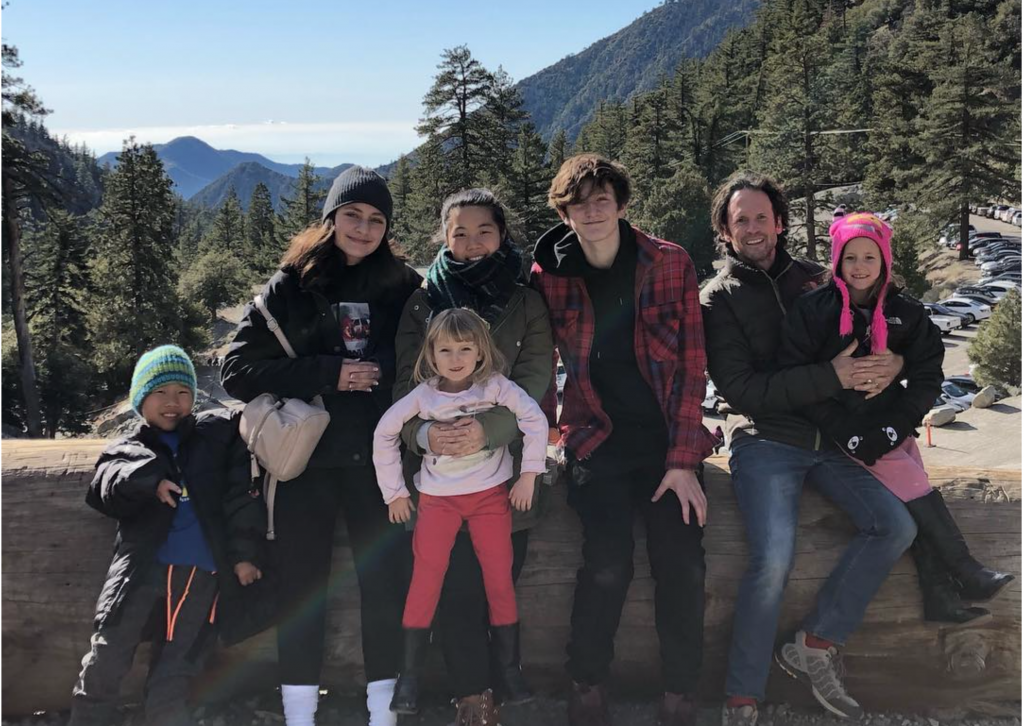 Aaron Ross joins us for his second interview on the podcast. Aaron is a father of nine children, an author, a businessman, and a speaker. In our conversation, Aaron talks about how adaptability is essential to everyday life, but also how he uses systems to contain the chaos. Where to find Aaron online:
His business –
Predictable Revenue
His book
From Impossible to Inevitable
His Instagram
(for all his familia shenanigans)
Shownotes:
(Content has been summarized and paraphrased. Time stamps are approximate.) :30
Mike Sudyk:
– Aaron is a coach to high growth companies
– Started out building the team at salesforce
– Father of 9 with a blended family, wife's kids from a previous marriage, adopted kids, kids together with your wife. Aaron Ross:
Yeah, it's a little bit of everything. 1:20 MS:
You're doing unscripted parenting videos on LinkedIn. Can you talk about how you manage the chaos. I ask because you mention systems in your videos. What do you say to someone who asks, "How do you do that?" AR:
– Got married 8 years ago. Went form zero to 9 kids in 6 years.
– Published 4 books.
– Grew my income from 72k a year to 800k a year
– Grew a business of a few million dollars
– How do I do it? I'm not really sure…it's day by day. Trying to advance things when I can.
– Doing a book is a big project, and the only way to do it on top of a family is that I committed to it, I told people I was going to do it, got a partner, got a publisher, dates announced…and then I had to do it.
– A lot of it comes down to blocking out time. For a book I blocked out time every Wednesday. It took a couple years to do a whole new book.
– We did separate things to grow income, separate systems to control chores. Calendars.
– Systems are always evolving—chores, allowances, calendars.
– We can talk about things that work, but parenting is messy. Whatever people project to the outside world, it's messy. No matter what gurus say. 6:00 MS:
Sometimes people take that to the extreme and bring nature vs. nurture into it. Saying, my kids are just this way… AR:
– It's probably 50/50
– We've got biological kids who are teenagers and younger. We've adopted kids as teenagers and younger.
– We have all this variety, and there are things that people are born with, but generally most of the impact that you see while they are kids…nurture makes such a huge difference.
– If you have more of an aggressive parenting style or a pleaser parenting style…you can see the difference.
– I think my wife and I are better parents because we identify the things we don't do well and try to become better. 9:10 MS:
How do you guys work on your marriage in the midst of all that? AR:
– I've seen this in studies where people after they have kids, you'll be unhappier in general…you'll go through a phase where you need to work on the romantic part.
– You need to invest in your relationship
– One thing that was important, one of them was making a lot more money. Making more money makes the relationship work better and takes a lot of the stress away.
– We do a once a week date night. When we skip it we can tell there's more of a roommate feeling.
– I'm active as a father. I work at the business 20 hours a week, and the rest is just fathering.
– My wife is a writer, so she has her own work.
– Sometimes it's smoother and sometimes it's hard to handle.
– When I'm working to make money, to support the family, that's still family time. But if family life is difficult at home, I can see why you'd stay at the office more. So what are the reasons you're working? 13:00 MS:
Is part of it learning to accept the chaos as a new normal? AR:
– It's like the messy rooms. It takes too much work to have them clean all the time. Pick your battles.
– Some people are more comfortable with chaos than others. In our family we have some systems and plans…we realize a lot of times there are interruptions. You just have to go with the flow.
– But you do need to identify the chaos you don't need. Our chore system works well. Assign jobs.
– People hate chores, and that's ok. It's got to get done, so you've got to do it. If you don't do it, there are consequences.
– Too much structure became unmanageable, too little left them frustrated. 19:30 MS:
When do you and your wife have those discussions? AR:
– I would love to have a weekly meeting with the teenagers, but there's always stuff that comes up in the time slot. It always seems like it's just out of reach.
– My wife and I try not to talk about family business when we're out on our date. We might talk about it in the car, but then it's got to stop when we get there. 22:00 MS:
Those dates could turn into talking about the kids the whole time… AR:
– Yeah, each kids has their challenges…it could go on forever. It can steal the attention away from the romantic relationship.
– Somedays the only things I look forward to are bed, or coffee treats, or our date…
– I have all the pieces in front of me to have this amazing life, but sometimes it's stressful. More moving pieces means more challenges can pop up, though.
– The nature of entrepreneurship is that you're always problem solving. Parenting has problems with more emotional weight.
– It just seems normal now.
– Plus we're moving the family to Scotland this year, because we don't have enough to do. 26:07 AR:
– We wanted to be someplace closer to nature. Different from LA.
– We're waiting to deal with houses and visa, not to mention taxes and healthcare.
– Thinking about the question, "How do you do it?" We don't just talk about things, we do it. Whether it feels impossible or not. 27:30 MS:
Dan Martell was just on the show, and he's big on naming family values. Do you guys do any of that? AR:
– That makes so much sense, but no, we don't put that down in words.
– For teenagers it's a little more realistic, for little kids maybe not.
– Most parenting books never worked for me. There's one called One, Two, Three. That was good…but copy/paste doesn't work for us. Some other way might work for us…
– Our kids would probably say that our family is a crazy family. We're late. We're fun.
– It might be interesting for us to ask the kids to describe our family. MS:
From a company perspective, you can identify a thing that is already true and naming it enforces it. AR:
– We are not a clean and well organized machine
– They all want things to be "fair." So we're trying to teach the difference between "fair" and "serving your own self interest."
– Some kids need more discipline and more love, and you try to balance both. 34:00 MS:
Anything else you want to add? AR:
– It's ok to work more to make more money to support your family.
– Finding a partner helps. It's hard to do things alone.
– I nailed my niche and went back to that after straying, but it's where I could make the most money.
– Whether you feel like you want to do it or not, what are you best at and known for? That's the easiest place to make more money. You can always find a way to make it more enjoyable.
Keywords:
Fatherhood
Systems
Chaos
Date Night
Nature/Nurture