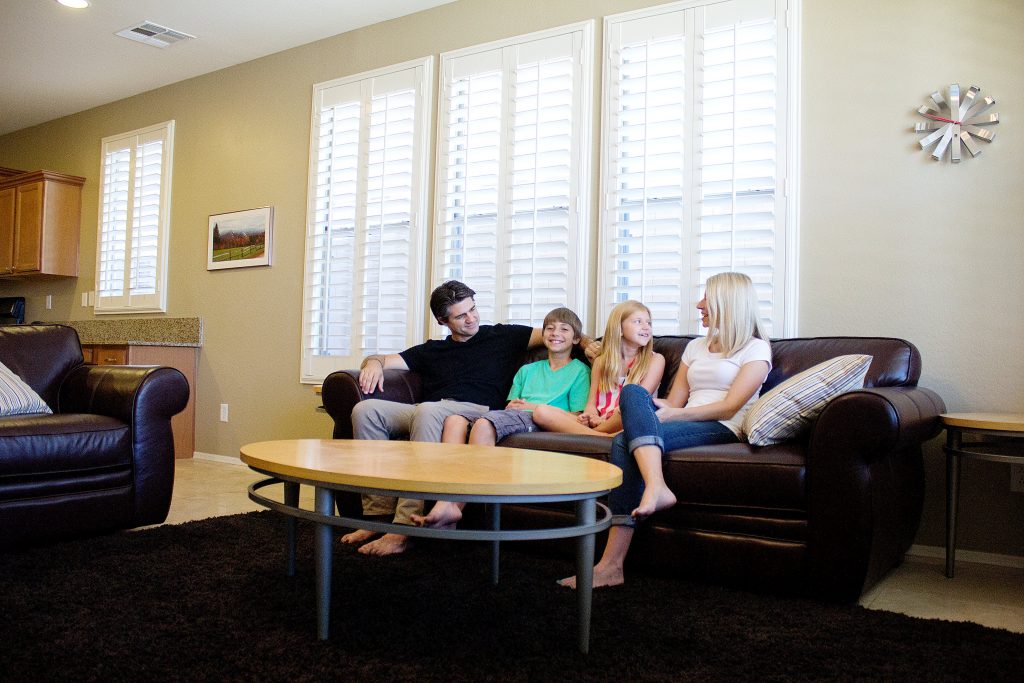 Today's guest is Joshua Becker author of The Minimalist Home, a book about owning less to remove the distractions that stop you from achieving what you desire in life. He is a very active blogger and has written several other books on the topic of minimalism.
Joshua's 2 Cents
Minimalism is about: what is most important to me, what are my values…what do I want to accomplish with my life…and what possestions help me do more of that and what is everything that I have collected the is distracting me from that?
Giveaway
We are giving away a couple copies of Joshua's new book and all you need to do is send a link to this post to a friend with a CC to mike@2centdad.com and you are entered. The book comes out on Dec 18th and we'll be mailing out the books to the winners after that.
Transcription below (typos may be present…)
[00:00:00] Joshua: [00:00:00] minimalism really is about what is most simple, important to me? What are my values or even taking a step further? What do I think is my purpose in life? What do I want to accomplish with my life? When I know what I want to accomplish with my life? Then minimalism becomes, okay. What possessions helped me do more of that.
And what is everything I've collected? This just distracting me from
Mike: [00:00:35] minimalism. What does it really mean? Is it something that's so interesting than treating to me because. I feel the trap of consumerism. That's like all too real, especially when it comes to, kids and all the things that we end up needing as a result. today I'm talking with Joshua Becker, who's been at this minimalism thing for a decade and he's been writing and sharing along the way, and he [00:01:00] gives some advice on how to get started with getting rid of the things that get in the way.
So let's jump in. All today, we have Joshua Becker on the podcast, which is he's from the blog becoming minimalist. And he's a father. Minimalist, he's an author and blogger, obviously with, he has 1 million subscribers on his blog. and he's really spreading an awesome message. I think for parents, which is, buying less, having less things, minimalizing, not only things, but I think also like obligations in your life and how do you focus on what actually matters?
So thanks so much for being on the podcast, Josh.
Joshua: [00:01:35] Oh, quit. Thank you for having me. Thank you for having me. You are doing this is important stuff. I, I appreciate the important conversations you're having for sure. Okay. I'm
Mike: [00:01:46] excited about your new book, the minimalist home that's coming out. I know you got that coming out later this month, but I wonder maybe if you could give just a little background for some maybe listeners that don't know about you in the work that you're doing.
[00:02:00] and maybe tell the story about how you got to where you're at today.
Joshua: [00:02:04] Yeah, I'll give the, the abbreviated version and I'll happy to share any details that, you think would be important. But, I grew up pretty squarely in the middle class. minimalism was not something that was ever, even a word I had ever considered 10 years ago.
So I would have been, 33 at the time. I was actually a pastor. I was, up in Vermont and I was spring cleaning my garage. my son was five. I had pulled everything out of the garage after the long Vermont winter and had spent hours tidying it up and, getting rid of things that we didn't need and hosing it all down.
my son, was playing alone in the backyard this entire time, all morning, long into the early afternoon. Actually, I, I started complaining to my neighbor a bit about, just being tired from working and, frustrated with all the, the job that never seemed to be done. [00:03:00] And she introduced me to the word.
she said, that's why my daughter is a minimalist. She keeps telling me I don't need to own all this stuff. And, I looked over and in my driveway was a pile of dirty, dusty things that I didn't care anything about really. but it spent all morning taken care of, out of the corner of my eye, I saw my five year old son swinging alone on the swing set in the backyard and suddenly had this realization that.
my possessions were not making me happy, which I think most people would say, or at least would, think that they believe to be true, that their possessions aren't making me happy are making them happy. But, this further understanding not only were my possessions, not making me happy, my possessions were taking me away from the very thing that did bring me happiness in life and not just happiness, but.
[00:04:00] Purpose and fulfillment and joy. And that is a very different, a different realization. I think that, there are possessions are not just not making, he has happy. They're actually distracting us from the things that do, and the things that actually do matter in life. And so that was for me the moments I'm like, why do I have a bunch of stuff?
That's keeping me from the wifi. I wish I was living. I'm getting rid of it.
Mike: [00:04:23] Yeah, I think that's a powerful story. who hasn't been there, cleaning out either it's cleaning out your garage or I know when we moved into our first house, we moved to an apartment and it's okay, I don't, you don't think you have a lot of stuff if you're just an apartment and you're moving to like this, we were moving to a much bigger house.
So it was like, man, we have so much crap. It's like, where did all this come from? and just the sheer workload, it was just even to move it. And then you got to like, Organize it and all of that stuff. So I think obviously, most people have been there, But it's like, what do you do about that?
And what, minimalism, there's several people yourself included that have started to talk about this. And, [00:05:00] obviously you have a large following with a million subscribers on your blog, but how over the years have you helped and learned about people's process from going to.
We'll say consumerism to more minimalism. And what are the barriers there? Because it's it seems like it's a mindset shift, like everything is pushing you towards consumerism. So like how do they, how do you do
Joshua: [00:05:22] that? I've written several books trying to answer that question.
So there's probably not a short, probably not as short answer to it. so I had that conversation with my neighbor and I was in, I knew, I want it to be true of me. And so I went online and search for minimalism. And found a few people writing about it, but not a lot. but what was interesting about the people that I did find writing about it is they were all doing it a little bit differently.
one person was moving into a tiny home. [00:06:00] one person was, living out of a backpack, traveling the world. one person was still in his home with his two teenage daughters and wife. And, so I noticed that it looks very different, for individual people. However, I did notice one consistency between them and that was this, whatever was most important to that person, was driving the way they were living about minimalism.
And Colin was in his twenties and he loved traveling. And so everything fit in a backpack. the couple up in Portland who were trying to get out of debt, they move into the tiny home. Minimalism really is about what is most important to me. What are my values, or even taking a step further.
What do I think is my purpose in life? What do I want to accomplish with my life? When I know what I want to accomplish with my life, [00:07:00] then minimalism becomes, okay, what possessions helped me do more of that and what is everything I've collected? That's just distracting me from it. and so for us, it was.
It was about a nine month process of going through our home. And, I, we had three different small groups that were meeting at our home and I was doing some premarital counseling. We have people over for dinner to talk about not just the ceremony, but marriage afterwards. And so it was never, I was never like, I'm moving into the tiniest home.
I can possibly find it was, look, I still need to have a space for these. Groups, I still need to have a, enough plates and cups and forks so that I can, so that we can have these people over for dinner. but what is just all the junk that just like you said, that society told me I needed, or society told me would improve my life.
but, in actuality it's not, the minimalist home really is. [00:08:00] after 10 years of I'm implementing this in my own life and then helping, helping people, helping others do it. what is a process that makes sense? I tell people to go easiest to hardest through their home. So you don't start in the.
Attic or the basement. You start in your living room, you start in your bedroom where you can accomplish, have like sense of accomplishment and you can notice how owning less is influencing you and improving your life. so that's, the book goes into it, more details about that, but, easiest to artist, I'm always keeping a, an eye on the.
An eye on the prize, an eye on, why do I want this to be true of me? what's the life I'm hoping to live, instead of just accumulating a bunch of stuff, I don't need.
Mike: [00:08:43] Yeah, I think that's important. I can see where you're were saying, okay, we're going to start with values and what's important.
And then we're going to drive okay, what are, how are my things aligning with those values? I think especially, this is, this podcast is geared towards fathers and, as you become parents and then you have to buy [00:09:00] all this stuff to, just take care of a, an infant and then a toddler, and then the kids get older and it's It seems to me this sense of purging, through those stages, there's a tendency to want to just hold onto it, all that stuff.
and then that really distracts, from life is what I'm kinda hearing you say and what I've seen. but what about how you teach your kids about this, is this, have you found, what were the conversations that you had with your kids through this process?
Obviously you personally reached a point of complete frustration and you saw the solution and you took action on it. So they're learning by example. But what other conversations have you had with your kids around this concept? And maybe that's popped up where. They want all of this stuff and you're saying, no, this you're trying to guide them away from that mentality.
Like maybe you could speak a little bit about that and the conversations, or just the practices that you guys go through, just with your kids.
Joshua: [00:09:53] Yeah. First and foremost, I think I'm guiding them away from that thinking that you just [00:10:00] mentioned is so important and, is so important for. Not just for when they're kids, but for when they are adults.
yeah, the reality is life is. All about boundaries. life is a finite resource in and of itself, right? We, we all have limited time and we have limited money and limited energy and limited space. And one of the, one of the most important life lessons that we can ever learn is because my time and money and energy is limited, what am I going to put in it?
what is most important in my life? I have to start with those things. I can't start with, filling my life with things that don't matter. And so for us, first and foremost, we did not. Start by getting rid of our kids' stuff. So I speak to you and it is very interesting, the conversation between, moms and [00:11:00] dads in some of this stuff.
like I could go so I can go speak to a moms group. And the first question they asked me is how do I get rid of my kids' toys? And how do I get rid of my kid's clutter? Because we always see everyone else's clutter, quicker than we see our own. Of course. and I'll always respond. Look, you can't go home.
You can't hear the word minimalism, no that you want it to be true of your life and go home and make your kids get rid of all their things first. like you, you have to get rid of your own stuff first. you and even, yeah, you can't get rid of your wife's stuff. You can't complain about your wife's side of the closet until you've done your garage.
like you have to do. Your things first so that they see that, not just your spouse, but also your kids. so they see it happen. I'm a big over explainer when it comes to kids. I think it's important. I think we should be able to explain every decision that we're making for them. if they argue against the decision and.
[00:12:00] We can't come up with the reason why we made the decision, then maybe they have a pretty good point. I don't think, because dad said, so is, reason enough. so why are we doing this? Why are we getting rid of things? we're, we're looking, we're hoping to have more money available for other things.
We're hoping to have time for the important things in life. this is why we're owning less, explain that to them. And then when you get to their stuff, Going back to this point about boundaries, physical boundaries, I think are so helpful for kids, especially the younger, they are. You can have as many toys as you want that fit in this closet or fit in this toy chest or fit against this wall.
you can have whatever. Clothes you want, as long as they fit in this closet, for my son, he's 16 and he's into soccer and you can have whatever soccer gear you need it just to fit on this shelf in the garage. this they're [00:13:00] able to see it and then it'd be becomes gins this process of okay. I don't have unlimited space.
So what am I going to keep? What is most important? What is most valued? to me, I think that is a life lesson that they need to learn, for the rest of life. And yeah, they see the example. I think I'm living a life. That's a far better example for my kids now than ever before, where I was just buying stuff.
Cause it was on sale and, wanted more and more things and yeah. yeah. Then I guess that last point you mentioned, trying to cover them all, envy, the reality is that, we don't overcome envy by buying. The thing that we think is going to help us overcome it.
and I saw that one time when, when there were two young kids in my backseat and they were arguing over, one's dad had a, BMW and the other dads had a Corvette and they were jealous of the other kid's dad. and I'm like, you know what, If my son wants something because everyone else has it buying that thing, isn't going to solve [00:14:00] that problem.
Cause there's just going to be something else later that he wants, the way you solve that problem in fact, is by not buying the object of the envy. You solve that problem by helping them find. Happiness and contentment and gratitude for what they already have. that's how you overcome envy in life, not by buying, whatever it is you think that's going to solve it?
Mike: [00:14:26] Yeah, no, I think those are great points. the physical. You talked about the kids, having a physical boundary of, toys fitting in a certain amount of chest size chest or something. But man, I think I need that. what things I can limit myself to. Cause you know, I'm quick to jump on my kids or my wife for the amount of things they have.
And then I got tools and stuff in the garage and it's man, physical boundaries I think would be a really practical method, which brings me to another question I was gonna ask is, Oftentimes, I, and I know probably others will do like a spring cleaning, like you're talking about and [00:15:00] you'll do a purge and then you get rid of, a lot of stuff and it feels good, but then how do you not have it fill back up?
And you answered that with the physical limitations and boundaries that you put in place, which are seemingly really practical,
Joshua: [00:15:13] Yeah. Yes. Although I, I find that to be a. A different journey for most people. most people would agree that they want to own it. but, a life of wanting less I think is very different.
it's one thing to, it's great to own less, but it's even better to want less is usually the way I say it because, because when you overcome that, Urge to buy and keep up with the Joneses. And, when you're less susceptible to some of that messaging of the world, then that's when life really opens up, then that's when.
Okay, what am I chasing with my life? What am I pursuing with my life? if it's not the latest and greatest everything or the bigger house [00:16:00] all the time, then I think we're able to live our lives for far greater things with far more lasting significance, but I it's a different journey.
I think it takes. I'm rethinking the role of money in our lives and rethink, what am I trying and to accomplish. And even the role of work in my life. it's a. it's a, it's an important journey, for sure. And I think that's where the greatest joy is.
There's plenty of people who decluttered spring break, over spring and then just fill up their house again and have to do it every spring. which has no way to live if you ask me.
Mike: [00:16:34] Yeah, no, I think, and that, to me, that seems like it speaks to yet. It's an ongoing process of alignment around like questioning what your values are.
What are the things you actually like motivated by, or actually want to do? And that's what drives the adoption of things, which I think when it comes, to bring it back to kids, I think that you said it where you don't believe that the philosophy of just, because dad or mom says, so is good.
It's more rounded [00:17:00] discussion to explain to them why you're doing what you're doing. And I think what I'm hearing you say is. that's a continual process, even as they get older, he has your son, he's 16. It's like he's starting to maybe even buy a lot of his stuff that is related to something he cares about, which is soccer and having that conversation with them and continually.
Dialoguing about it because it's then shaping their behaviors going forward. Which maybe you can't do at a certain level when they're five, they just want all these toys and then that just, but if you just do it one and done, like you're saying, do you know some people just declutter at spring break?
yeah. I think that's a, it's a discipline. This is what it sounds like, it's really a discipline to find focus and find alignment around your values.
Joshua: [00:17:42] Yeah. that's a great way to put it. do you want, do you want your kids to, do you, would your, what is your dream be for your kids that they would fill up their house with stuff that doesn't matter, purge it all in the spring and then fill it all back up the next nine [00:18:00] months only to purge it in the spring.
no, I don't want my son. To live a life like that. Like that just sounds foolish when you say it out loud. and yet how many of us do it as parents? like this is the way most people live. They can't park in their garage and their closets are too full and their drawers don't shut.
And, And like kids are just learning that from us. if that's the life that I'm living, then that's what my kids are going to do when they get older. we don't get to make, decisions for our kids when they get older, but we. Like we, we teach the values as best we can and we model as best we can, when they're young.
And then in some ways we hope for the best, we cross our fingers and pray and hope for the best. when they're older, that they're gonna, adopt the values that we hope to pass onto them, but they might, or they might not. But the one thing I always come back to is. But they can always come back to what they saw.
so my son, when he's gets married and starts [00:19:00] making money in his whatever age, it might be like, maybe he goes and he buys the biggest house he can, and he fills it with the most stuff that he possibly can, like maybe he decides to do that, but I'm pretty confident that down the road, he's going to realize that.
that's not the wisest way to live life. And he can always have that moment where it's like, Oh, now it makes sense why my dad did that. And now it makes sense why my parents lived that way now I see it. and they can always come back to the values that we, that we set for them when they're young.
Mike: [00:19:35] Awesome. I think that's a great way to end it and thank you so much, Joshua. I think, some great points and I think, just a way to start in a way to approach minimalism. so becoming minimalist.com is where you can find the. the work by Joshua his books and some of his, blog posts.
And then the millennium, the minimalist home comes out on December 8th, 10th, and we have a special actually giveaway. We're doing, [00:20:00] we're going to give away a couple of copies of this book of his book when it comes out. So yeah. all you're gonna have to do is send a link to this episode, to a friend of yours and, CC Mike at two sent dad, the number two sent that.com and you'll be entered to win.
And then you'll w you know, we're going to do that giveaway after the 18th, the book comes out. So thank you so much, Joshua. I really appreciate your time. and best of luck with
Joshua: [00:20:23] the book launch. No, thank you. I appreciate it. honestly, I, I meant when I said thanks for the work that you're doing.
It's I, I love anyone who's doing anything that, helps, helps people focus on things that actually matter. and certainly you're doing that. So I appreciate being on.
Mike: [00:20:40] Thank you so much for listening. If you found this valuable, then please share it with another father who you think would benefit from it. This show exists to help fathers and iron sharpens iron. Also head over to dot com to sign up, to get notified when new podcasts or blog posts come out [00:21:00] and you can always drop me a line at Mike at dot com.
Thanks for listening.