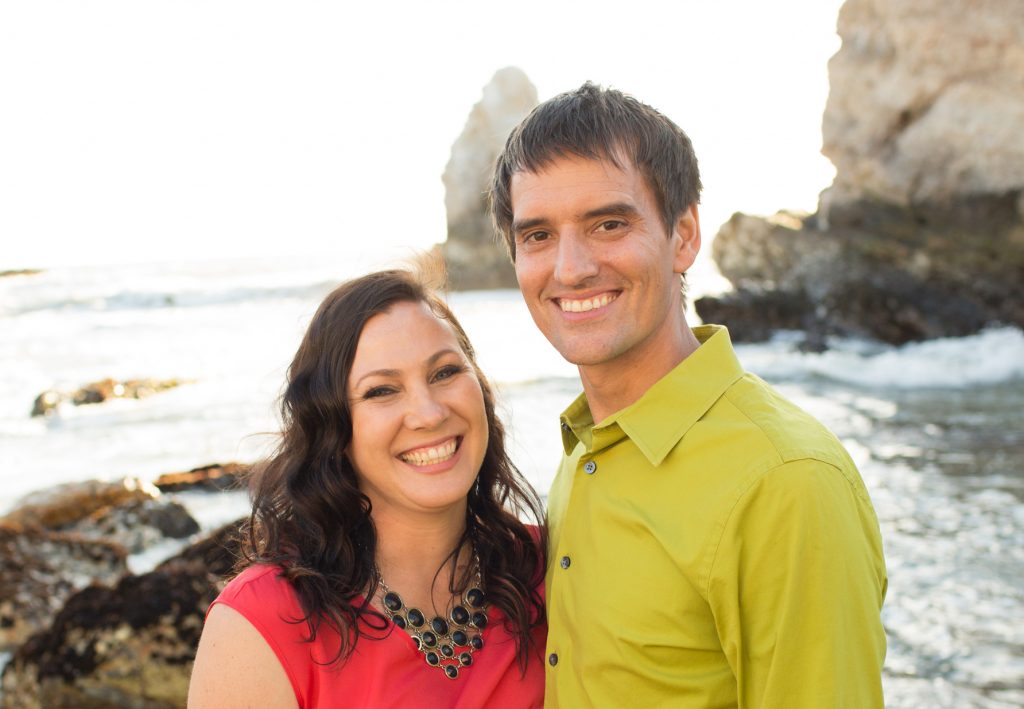 Today's guests are husband and wife
Rob
and
Sherry
Walling. Collectively, the couple has started multiple businesses,
podcasts
, and written several
books
. In this episode, Rob and Sherry talk about the stresses of entrepreneurship and parenthood, and what resources you need to maintain wellness throughout the ups and downs of business and family life. Rob's 2 Cents
I reached out to a couple friends and started doing a Skype Mastermind. All it was was the three of us talking once a week—I believe it was once a week it might have been every other week—for 90 minutes. Each person took 30 minutes and said hey this is what I'm up to, this is what I'm struggling with. Most of the time it was about business but some of the time it was about emotional things, like man I've got to fire two people this week and somebody quit on me, I just feel terrible, you know…and you get people to follow your story.
Outline:
Q&A
1:37
Q: Rob, if you could give a background on yourself and where you are at now…
A: [Rob] Sold Drip a couple years ago, recently semi retired. Still running MicroConf. Two podcasts: Start Ups for the Rest of Us and Zen Founder. Doing some writing on the side and trying to figure out what's next. Possibly a year off.
[Sherry] I love how your version of taking time off is running two podcasts and doing conferences. 3:04
Q: Sherry, what's you're background…I know you're the primary lead on Zen Founder.
A: [Sherry] Clinical Psychologist by training, academic, writer. A few years ago it made sense for Rob and I to collaborate, looking at entrepreneurs, mental health, and wellness. We talk about how to maintain sanity with a family and a business. I've transitioned away from my traditional psychology work and towards Zen Founder and writing a book. 4:13
Q: What was the motivation to start Zen Founder?
A: There was a moment where I found Rob crying because another founder had committed suicide. Rob was deeply impacted by that story because of all the founders we know who are brilliant, but lost in their emotional angst. What could we do to help? I gave a talk about MicroConf that was well received. It led into the podcast and the consulting. We followed the need. 5:59
Q: Rob, where have you been since that moment?
A: It's always been these dramatic ups and downs. The downs make everything else harder to absorb—business competition or firing somebody, and then I'm getting calls from my kid's school…then you get news that someone you know committed suicide. There are moments of 2014 that were just a lost year. What I've done to help with that, I've gotten better at communicating to Sherry about how I am and what I need. I used to not ask for anyone's help. Even looking ahead by a few months and anticipating what I can take on. 2014, the acquisition and the transition was stressful, and the last few years I have come down. Now I am the least stressed I have ever been and that's where I want to be. 9:04
Q: If you did it again would it be less stressful, or does it just come with the territory?
A: [Rob] I always struggled with the balance of most of my days are hard, and I just come home and say it sucks, and sucks, and sucks. That gets old for the spouse. So how do you balance how much to share… [Sherry] I think running a company is hard, period. It's a stress on your intellectual capacities, your ability to focus, etc. One of the things we want to talk about is how to prevent it from unraveling you and how do you build up the resources within yourself to meet the demands of the stresses that you face. When there's a gap in your resources, that's where you get into no-man's-land. When you have the resources, it's possible to have a company and be well and fulfilled along the way. 11:13
Q: What are those resources? How do you develop those?
A: [Sherry] Some of those have to happen internally. It's your responsibility to take care of your body and mind. Are you moving, sleeping, how much caffeine are you drinking? Good habits go quickly when you're under stress. If you're going to optimize your performance as a human you need to take care of yourself. After that, how are you communicating with your spouse about the demands of your life and your team. What's going on inside you and how can I help you with that? And on top of that a mastermind group to talk business with, and it doesn't have to fall on your significant other. Or a therapist to talk about your emotions with and it doesn't have to fall on your significant other. 13:47
Q: Rob, can you talk about that mastermind group? How do you find that…?
A: [Rob] Masterminds were a big thing in the internet marketing space. I made my own group with some friends, it was just three of us talking once a week for 90 minutes. Each of us took 30 minutes. Most of the time it was about the business, but some of it was about emotional things. You get people to follow your story, and then you don't have to set up a call and catch someone up on years of backstory with your business. I started a second group local to me with two young founders. We'd do that one at happy hour and then devolve into not masterminding. I have met all of my groups at MicroConf or at Founder Cafe. I would also recommend Mastermindjam.com. It's a MicroConf attendee who's been running it for several years and his mission is to get people connected. Even now I'm not running a startup anymore, but I still have a monthly Mastermind call with one group that I can ramp back up when I get busy again. [Sherry] As a spouse, I love the mastermind group because I'll make a suggestion, and it will lie there, and then a week later he'll talk to this mastermind group and someone else will suggest it and I'll feel a lot of affirmation! 17:25
Q: Let's switch gears to talk about parenting. What are you doing with your kids that are outside of the norm.
A: [Sherry] The next book I'm working on is about raising entrepreneurial kids. That's been pretty core to how we've parented our kids. We want to raise kids who are capable of making things and turning their ideas into action. We have an endless budget for them to make things, and spaces in our home for them to be messy and make things. Making a home life that's accommodating to kids who have ideas that they want to implement. Q: What ages are your kids?
A: a 12-year-old and two 8-year-olds
[Rob] We weren't doing allowances, we are now, but part of our philosophy was that if you need to earn money you need to figure out how to make money. Sell something or start a business. Whether it's helping run the house or doing something for someone to make five or 10 bucks. They learned pretty quickly that pulling weeds wasn't fun. Our 12-year-old was seven at the time and he was already writing a book about Minecraft. I encouraged him to market it to parents, I edited it, and we did a print on demand. He sold it to neighbors, to people online, we talked about it on the podcast. He made like 300 bucks. It was game changing. Now his little brother is writing his own book. We did a similar exercise. It's not important that it's a book, it's important that they did the months of work and shipped it. Shipping something is so much of the difficulty. I was trying to take them to the finish line with some projects so that they could see what the rewards are. For me entrepreneurship has also been game changing. 22:45
Q: There's so many lessons that are wrapped up in that. Are you going to force them to get a manual labor jobs, to appreciate the value of selling a book?
A: [Rob] My jobs when I was younger that made me not want that kind of job when I was older.
[Sherry] I think they'll get one because they want to buy things. If they want to buy things they'll have to get a job. Topics:
Entrepreneur
Stress
Mental Health
Wellness
Self care
Mastermind group
Entrepreneurial kids Relevant links:
foundercafe.com
mastermindjam.com
robwalling.com
drip.com
microconf.com
startupsfortherestofus.com
Entrepreneur's Guide to Keeping your Sh*t Together
zenfounder.com
hittail.com